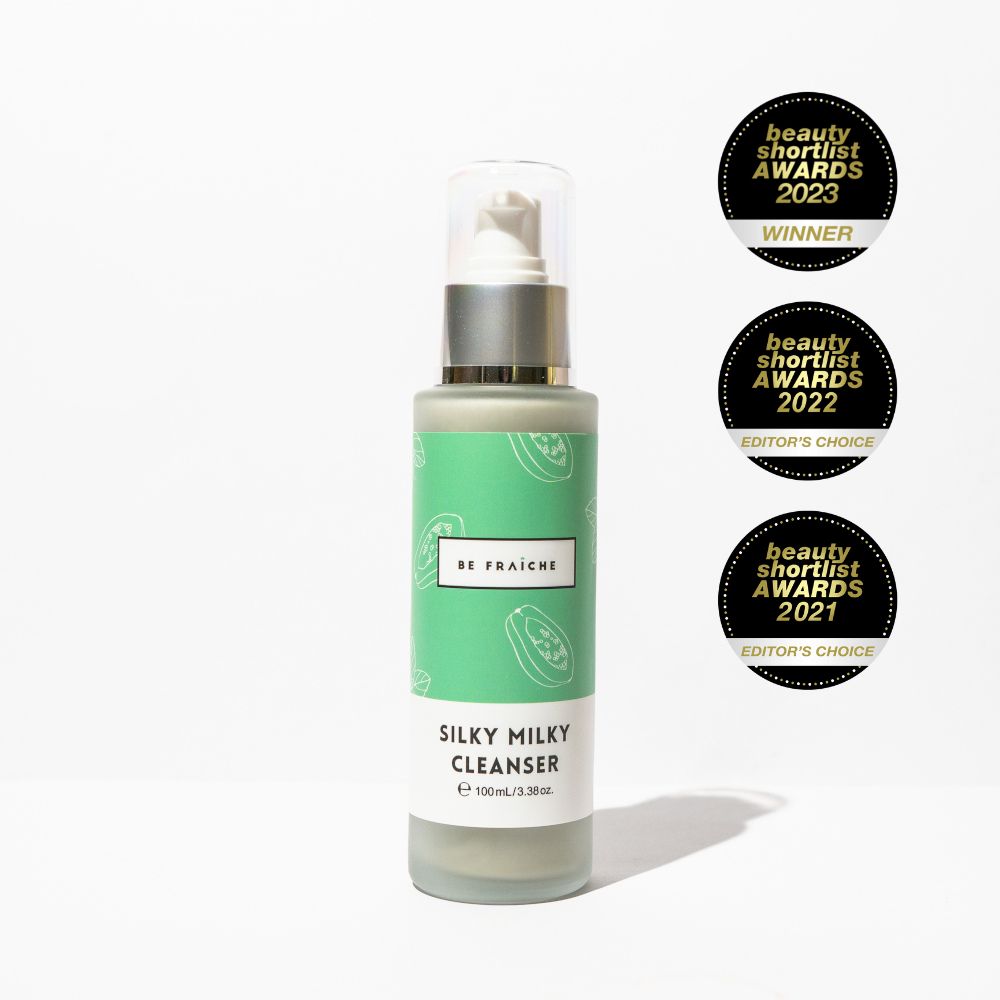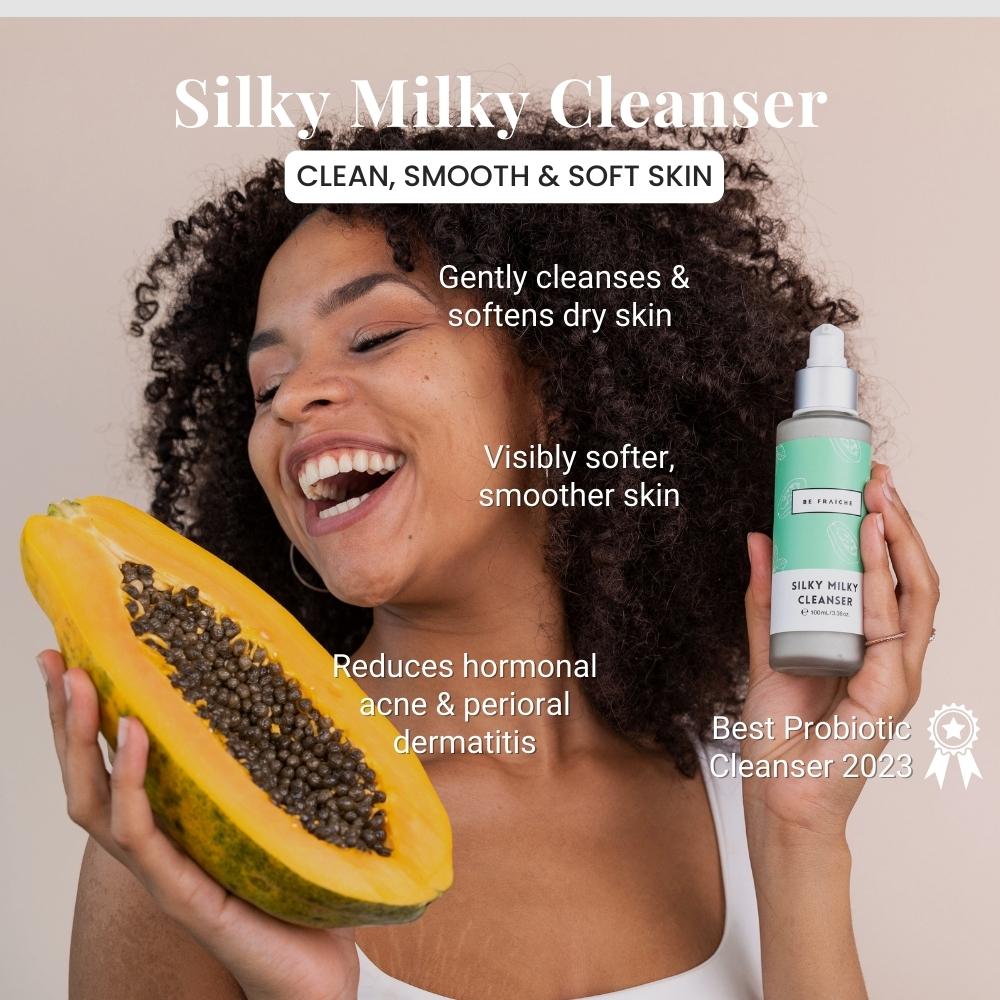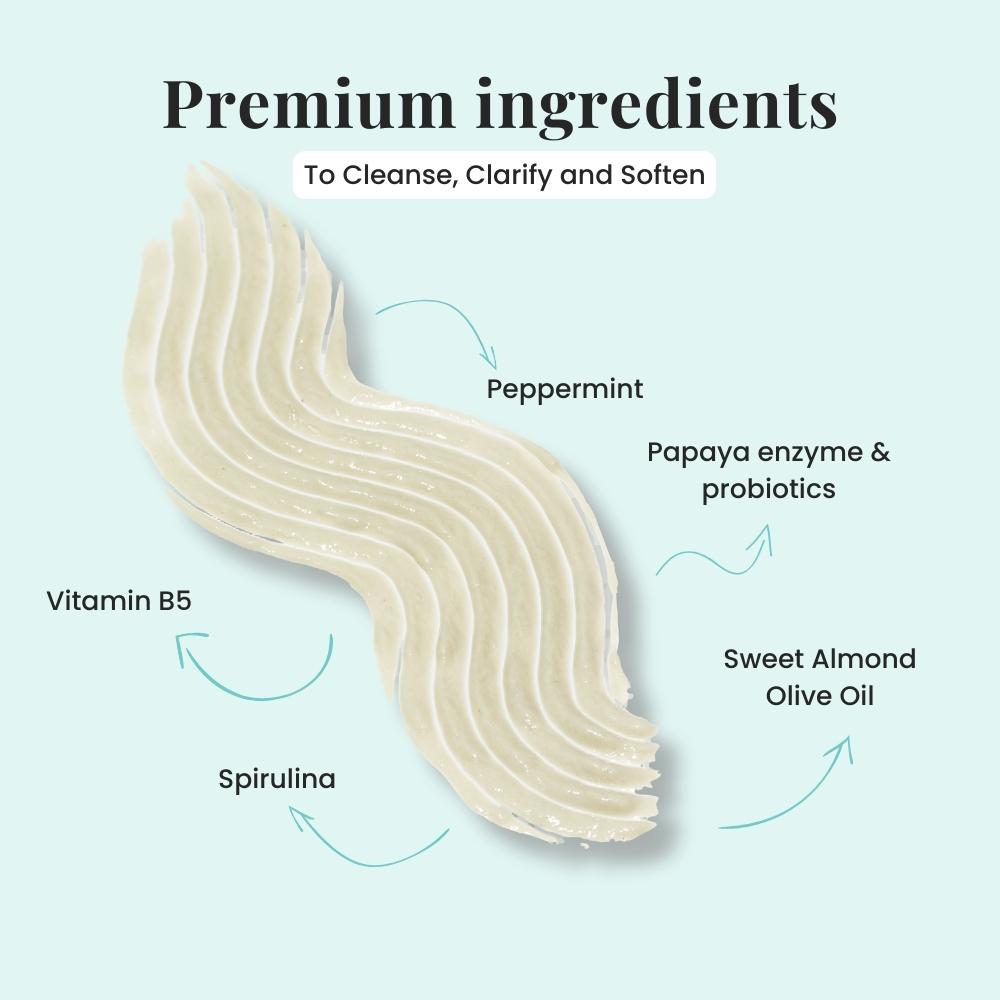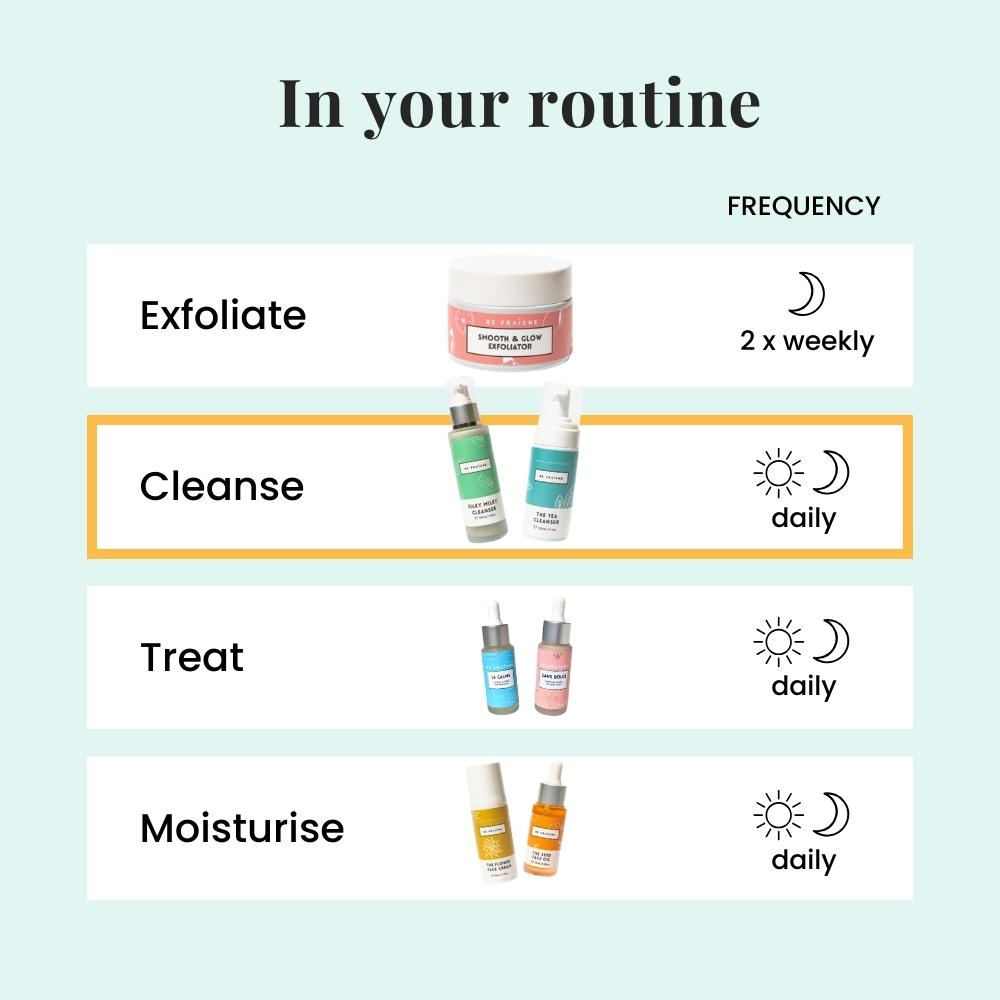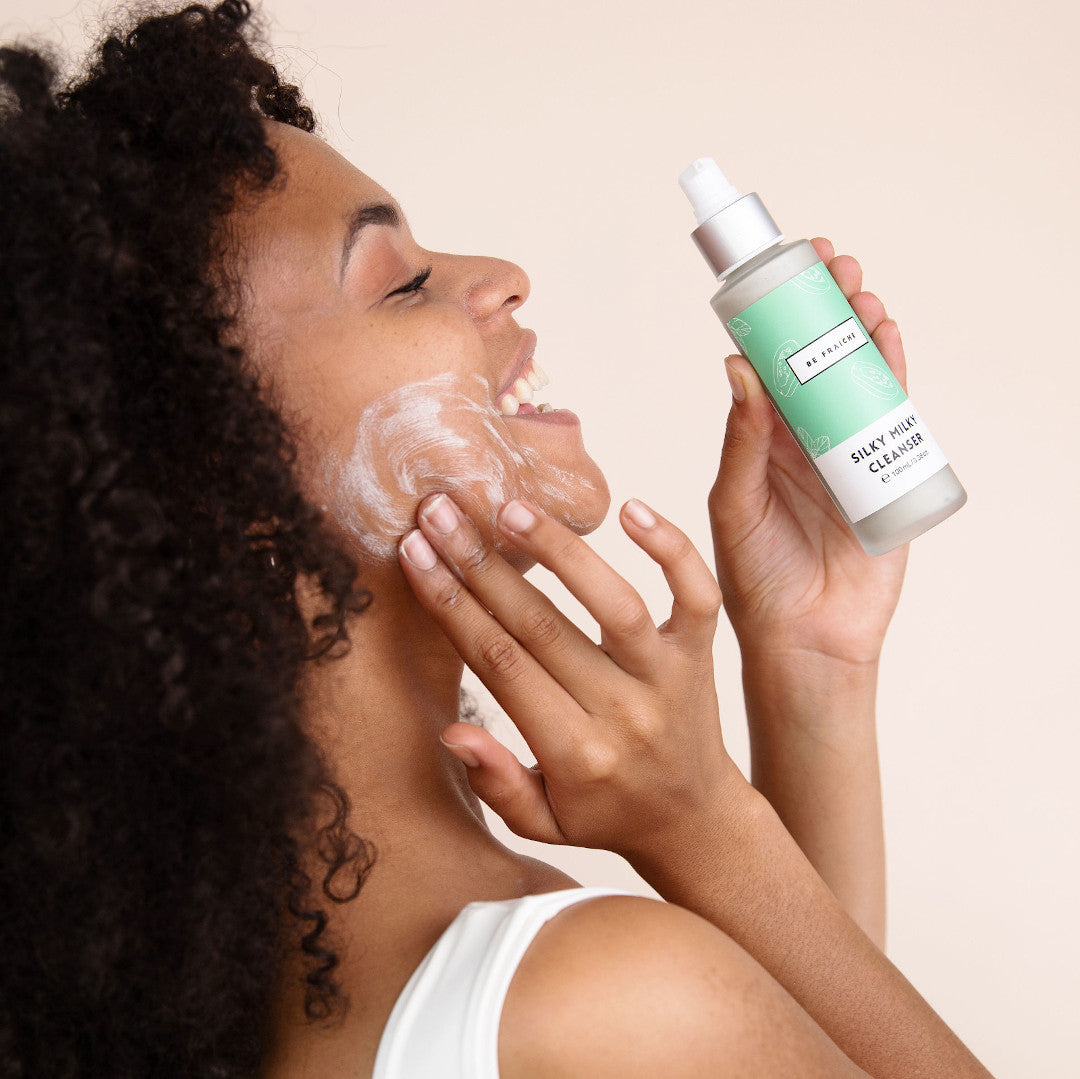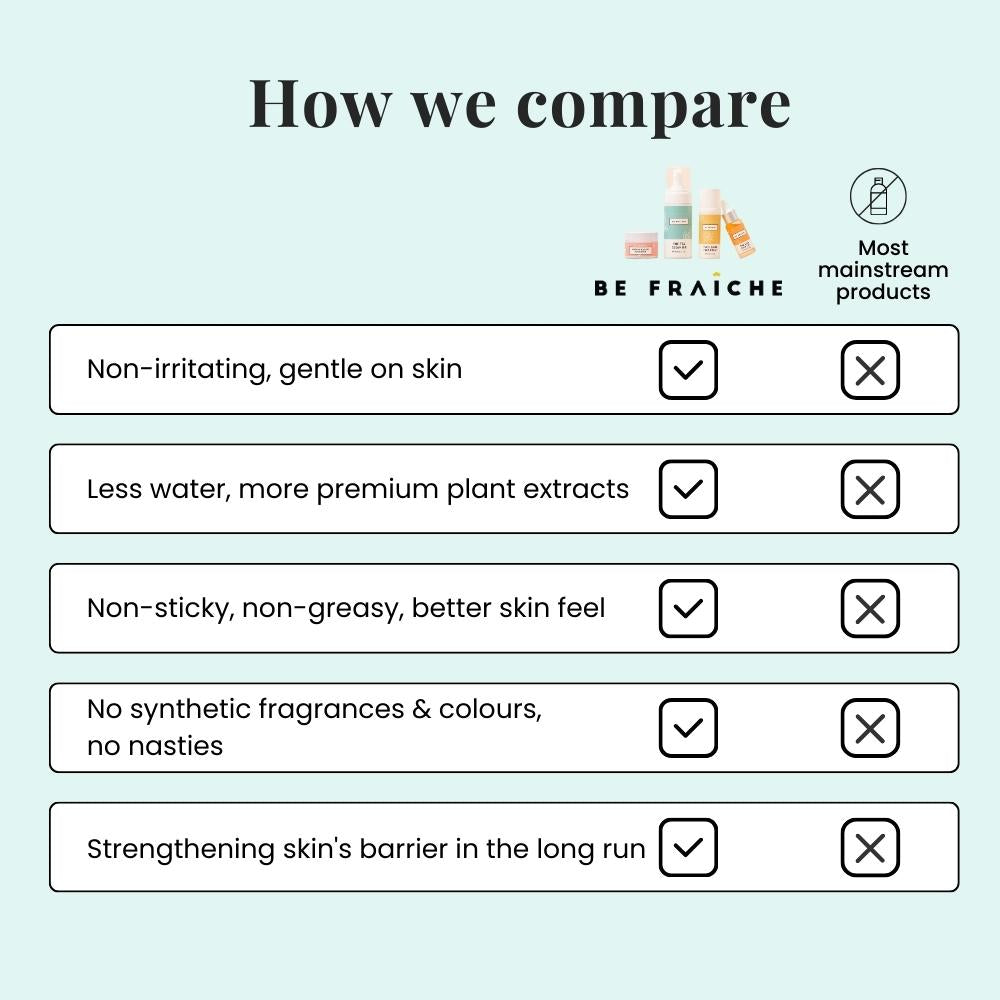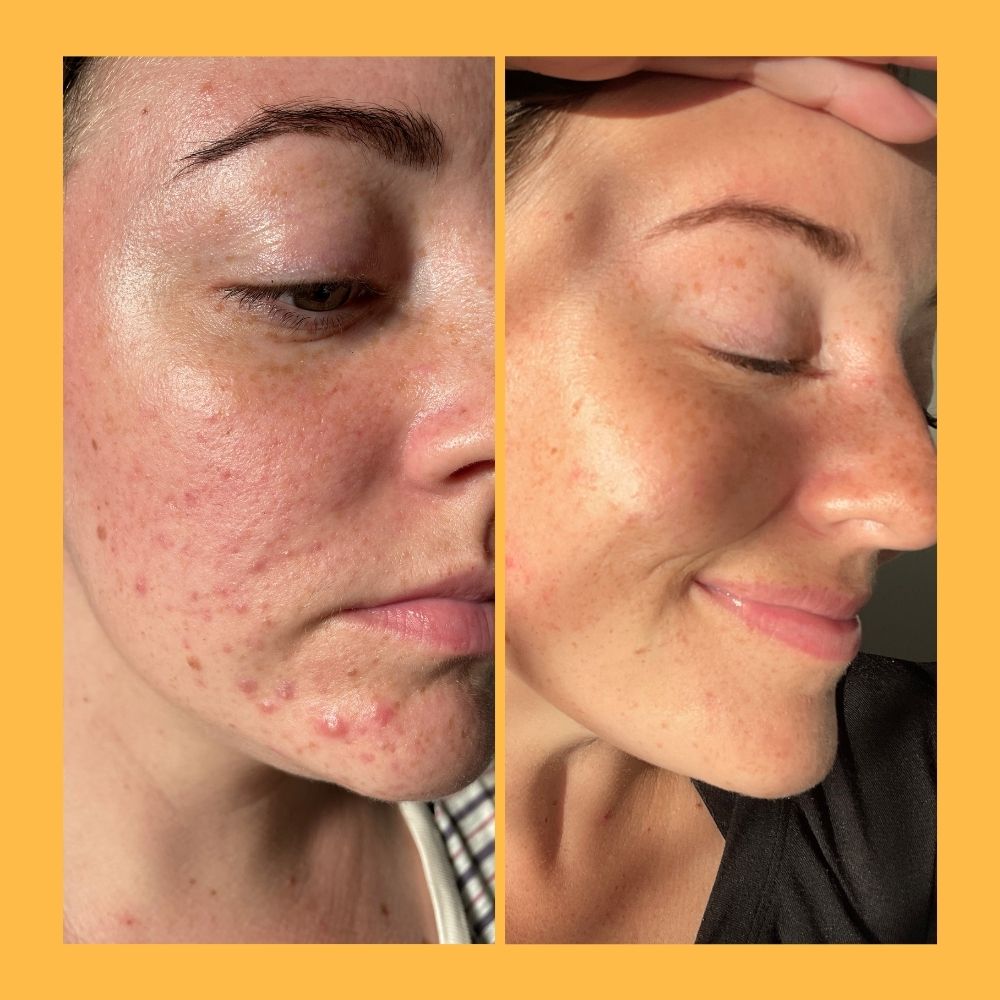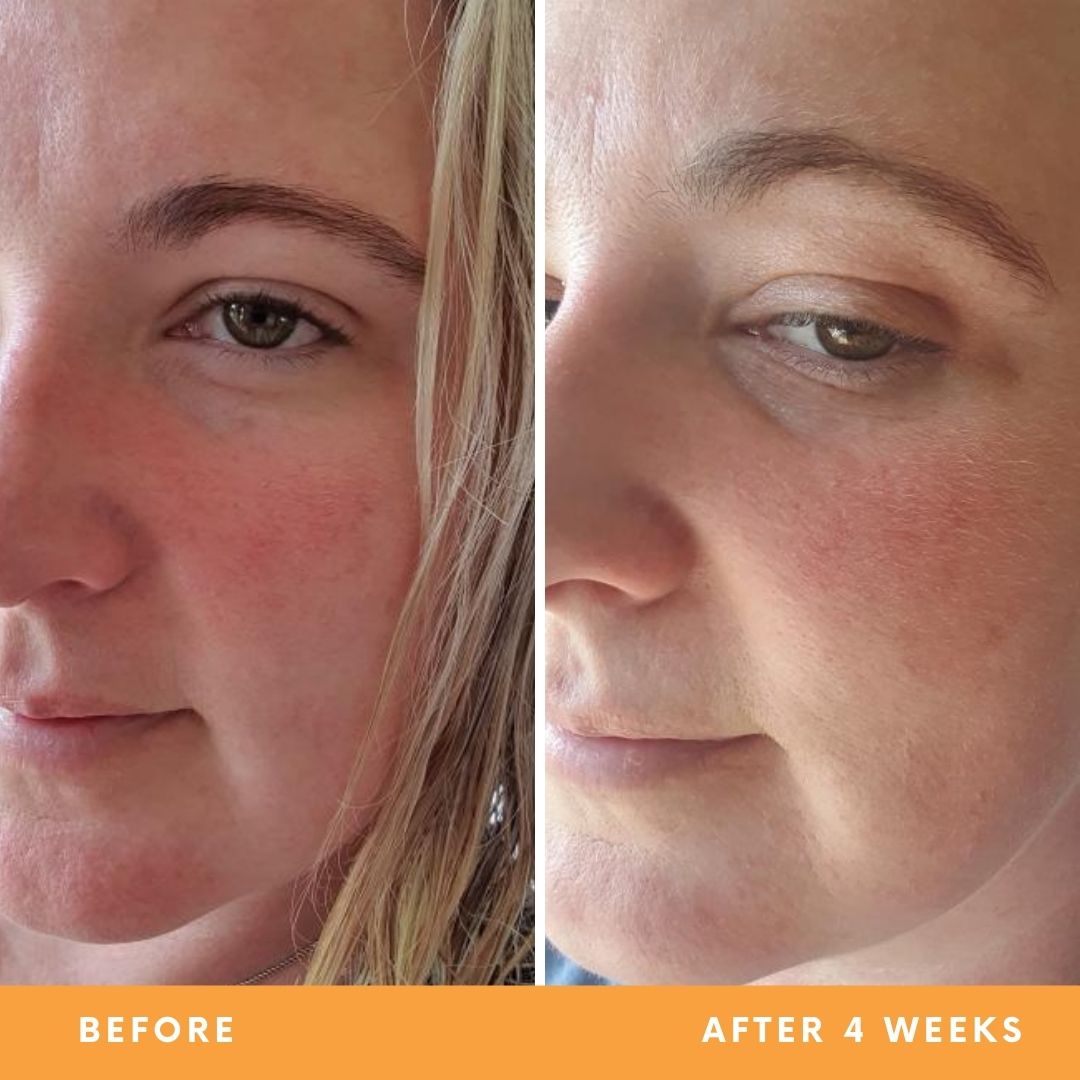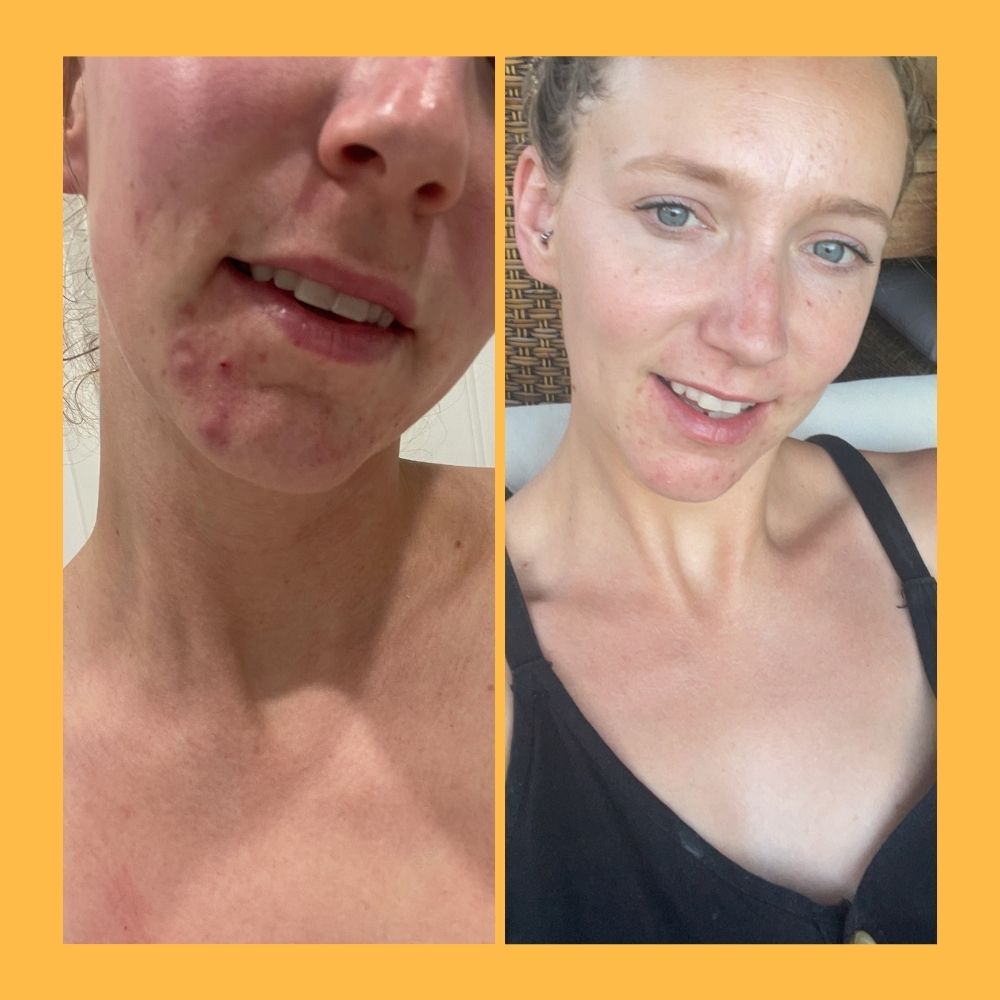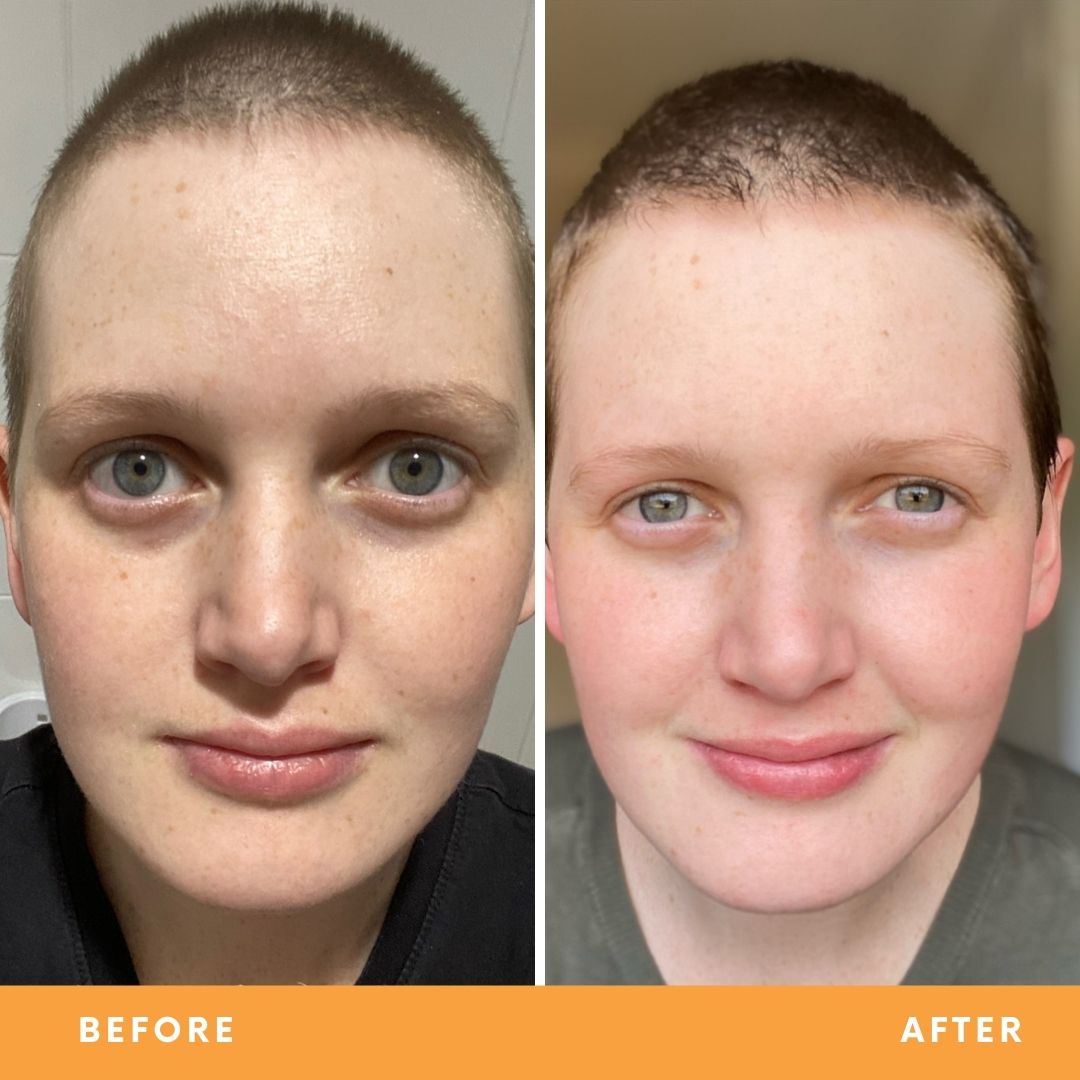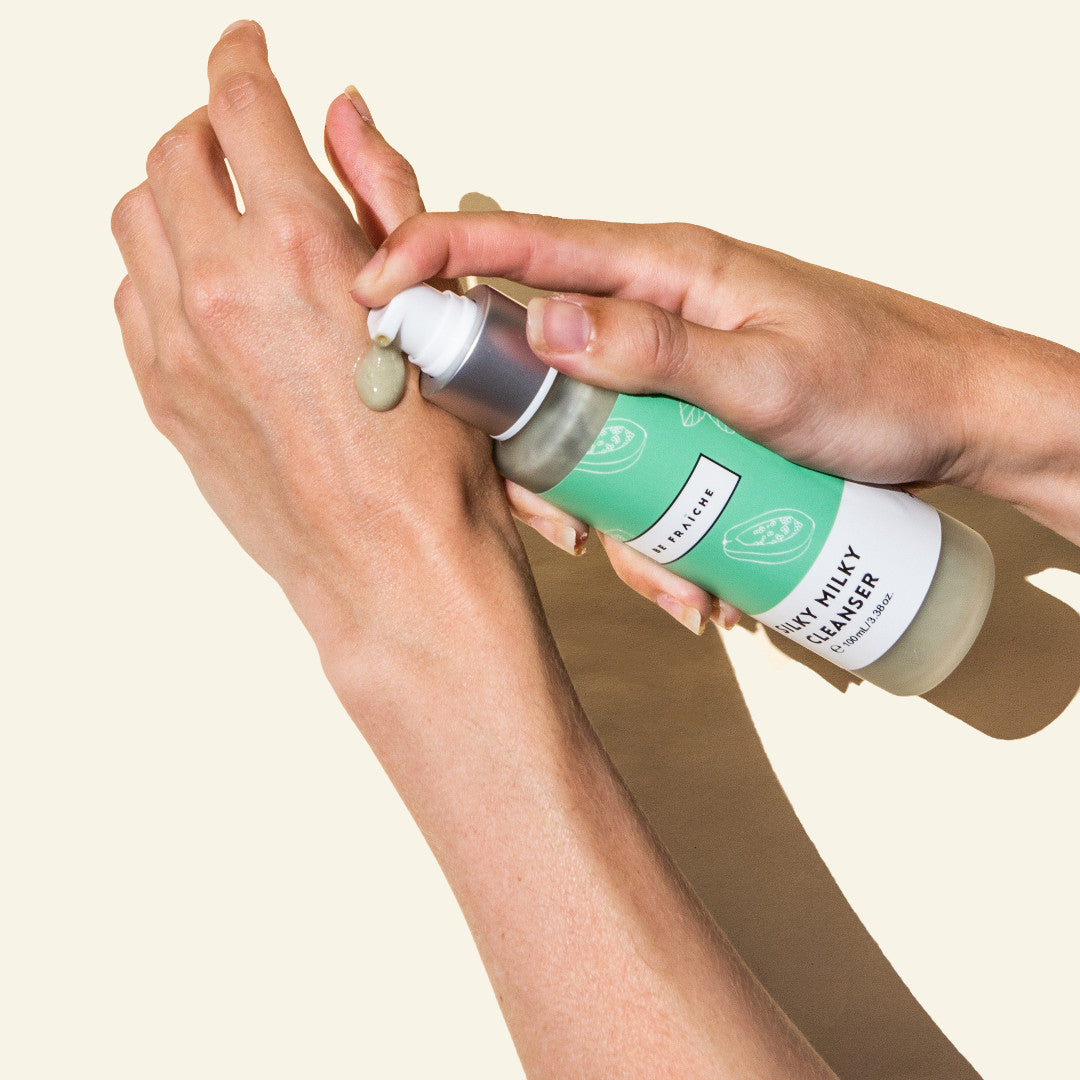 Facial Cleansing Milk 100ml
Indulgence without the calories!
Meet our Silky Milky Cleanser, a lightweight, gentle & nourishing facial cleansing milk. Formulated with sensitivity in mind, this milk cleanser works for all skin types, is super gentle on dry, sensitive or mature skin, leaving your skin soft and hydrated - we're talking serious softness, Belles! Aside from keeping your face clean, soft and smooth everyday, it also helps to unclog your pores and keep those unwanted hormonal breakouts and stubborn spots at bay with its fruit enzyme & probiotics magic!

Awarded: Best Probiotic Cleanser 2023 by The Beauty Shortlist.
Sensitive Skin
Smooths & Softens
Calms Breakouts
No SLS's
The BEST cleanser in the world!
"This gentle Silky Milky Cleanser is a godsend! Its texture and scent are just right and exude a luxurious day-spa feel. My face always feels clean, soft, and moist after cleansing. Love love love the product! It has become my most favorite skin care item, I must wash my face at least twice a day!" - ⭐⭐⭐⭐⭐ by Nhan, verified customer.

GENTLE CLEANSING
Do you want an ultra gentle cleanser in your life? The Silky Milky Cleanser is the one for you! It utilises peppermint water and plant oils to soothe and nourish the skin while cleansing, leaving it feeling fresh and clean.

CLARIFYING
The Silky Milky Cleanser contains papaya enzyme and probiotics that help gently dissolve dry and flaky dead skin cells, as well as spirulina which reduces inflammation and boosts the natural radiance of your skin. Together, they're the perfect way to keep unwanted breakouts away from your gorgeous face. The result? Smooth and silky skin, yes please!

SOOTHING – SOFTENING
Sick of cleansers that left you tight and dry? Our Silky Milky Cleanser is made from blended plant oils (including sweet almond, olive, castor) plus vitamin E & vitamin B5 to keep your skin feeling soft and supple after every use.

The magic blend of natural plant oils, peppermint, spirulina, together with papaya enzyme and probiotics within the Silky Milky Cleanser will leave your skin feeling clean, fresh and silky soft! And it's not just us who thinks so – this amazing product is tried and tested, and backed by two beauty awards!

Smells like: A fresh morning with soft breeze!
Massage the Silky Milky Cleanser gently onto your damp face and neck. This smooth, luscious formula will gently remove any nasties, helping to prevent breakouts and dry patches while keeping your skin feeling lovely and hydrated.

IN MY ROUTINE

Consider the Silky Milky Cleanser the sister product to our Tea Cleanser. Use twice daily, morning and night – but remember, sometimes two can be better than one! Don't be shy to use both cleansers in your skincare routine: try the Silky Milky Cleanser in the daytime ☼ and The Tea Cleanser at nighttime ☾.


Love, Aqua, Peppermint Hydrosol, Sodium Cocoyl Isethionate, Cetearyl Glucoside, Sorbitan Olivate, Glycerine, Decyl Glucoside, Castor Seed Oil, Sweet Almond Oil, Olive Oil, Lactobacillus/Papaya Fruit Ferment Extract, d-Panthenol (Vitamin B5), Tocopherol (Vitamin E), Xanthan Gum, Spirulina Platensis Extract, Sodium-L-Lactate, Pink Grapefruit Oil, Geranium Oil, Bergamot Oil, Lemon Oil, Rosemary ct. Cineole, Peppermint Oil, Benzyl Alcohol, Dehydroacetic Acid, Sodium Phytate, Potassium Sorbate, Sodium Benzoate.