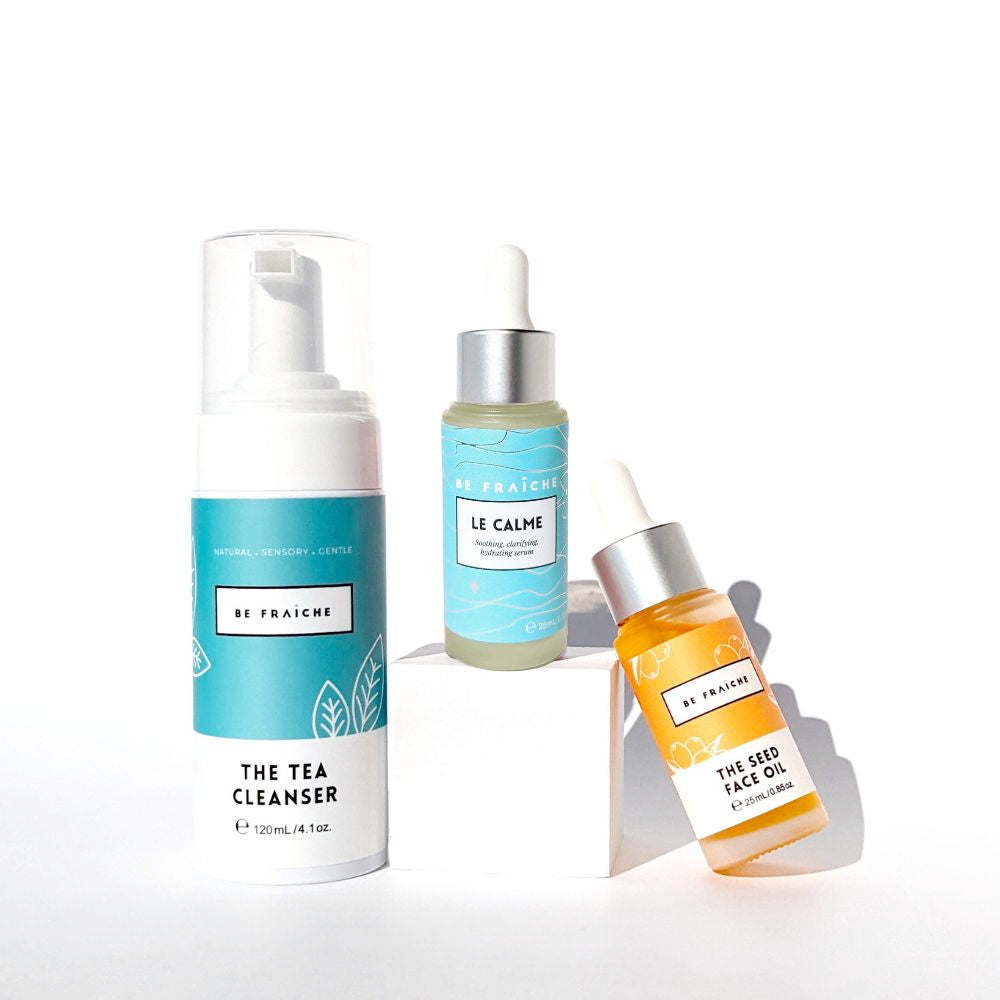 Calm and Clear Bundle | For breakouts, acne-prone, stressful skin
Is your skin under stress lately?
We totally get it, Belles - dealing with breakouts and stress can be a real bummer. Meet our Calm and Clear Bundle - your new BFF for breakout, acne-prone and stressed-out skin!

Say hello to clearer, calmer and smoother skin with our Calm and Clear Bundle. We've handpicked the best skincare buddies to bring peace and balance to your skin.
What's included?
Let's kick things off with our The Tea Cleanser. It helps wash away built up dirt, impurities and worries without being harsh. Plus, the soothing scent of green tea will uplift all your senses and calm your skin - just what you need to start your day on the right foot!
Next up, meet our Le Calme Serum! Packed with hydrating powerhouse of Pentavitin and soothing Mushroom, Malachite and Gotu Kola extracts, it's like a mini spa treatment in a bottle. Say goodbye to redness and hello to the well-hydrated, plump skin!

Last but not least, our Seed Face Oil is here to work its magic. Packed with vitamins and antioxidants, it's the super hero that fights off stress and leaves you with a glowing and supple complexion. You'll be turning heads, girl!
With the Calm and Clear Bundle, self-care just got a whole lot friendlier, and stress-free! You deserve it, and we can't wait to see you shine! 🌟