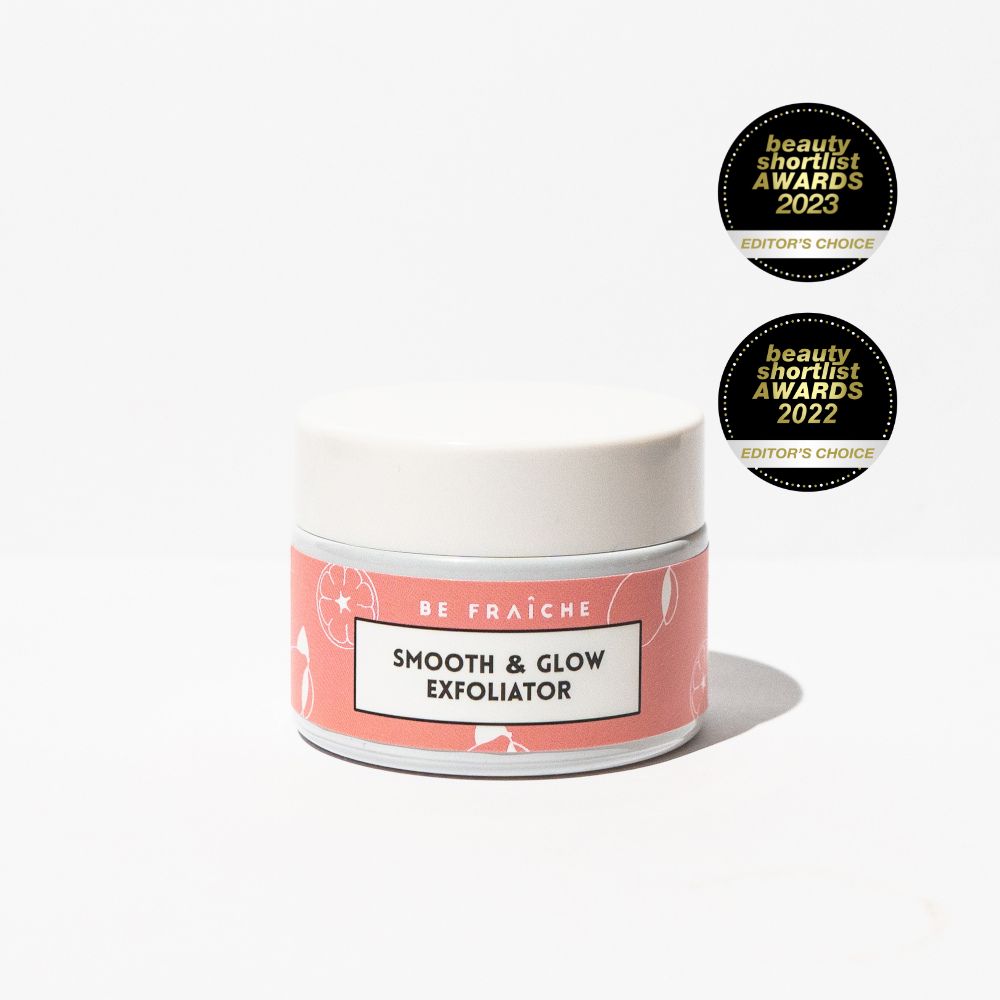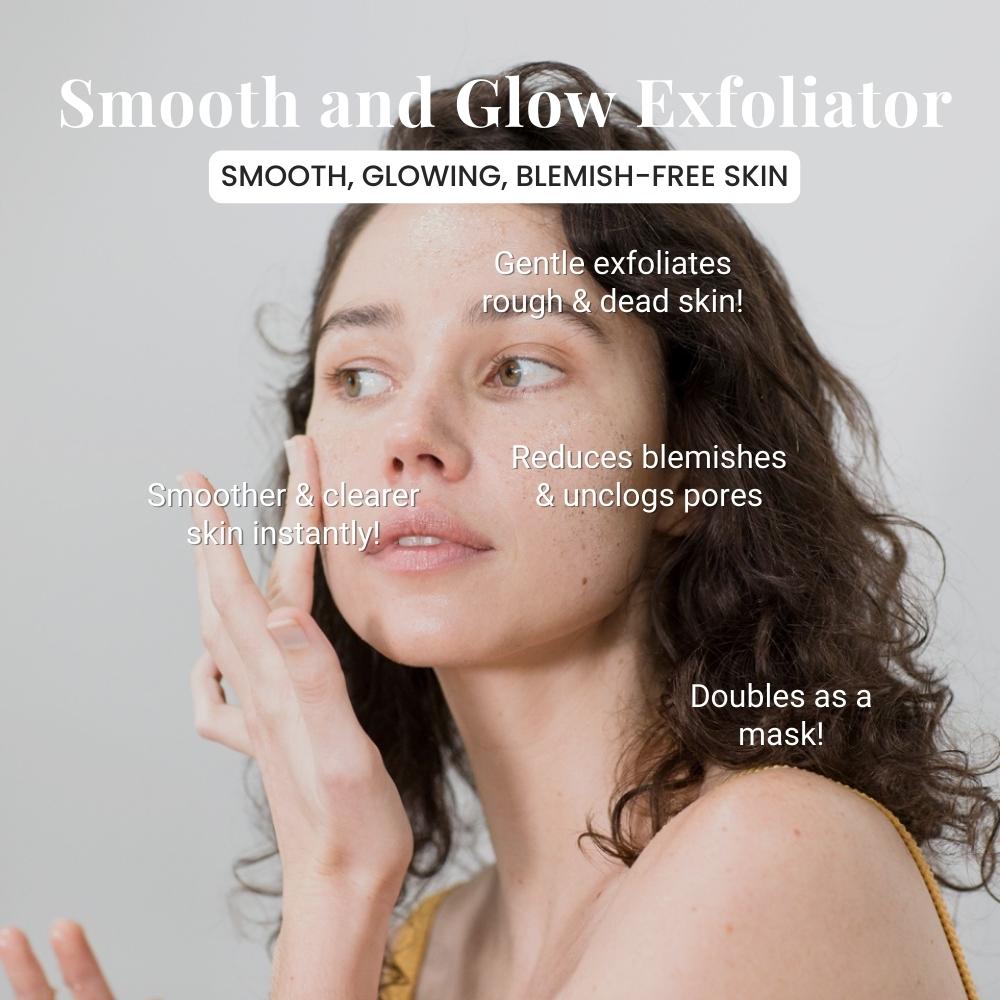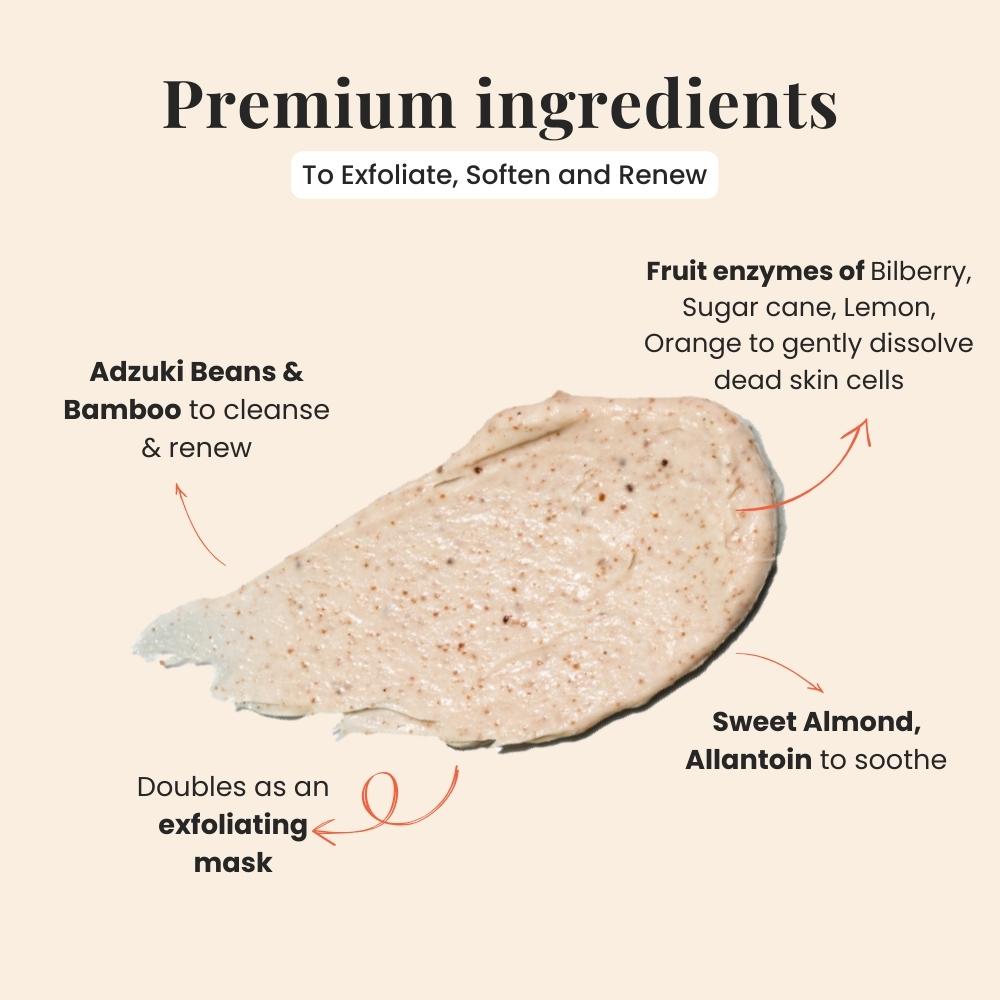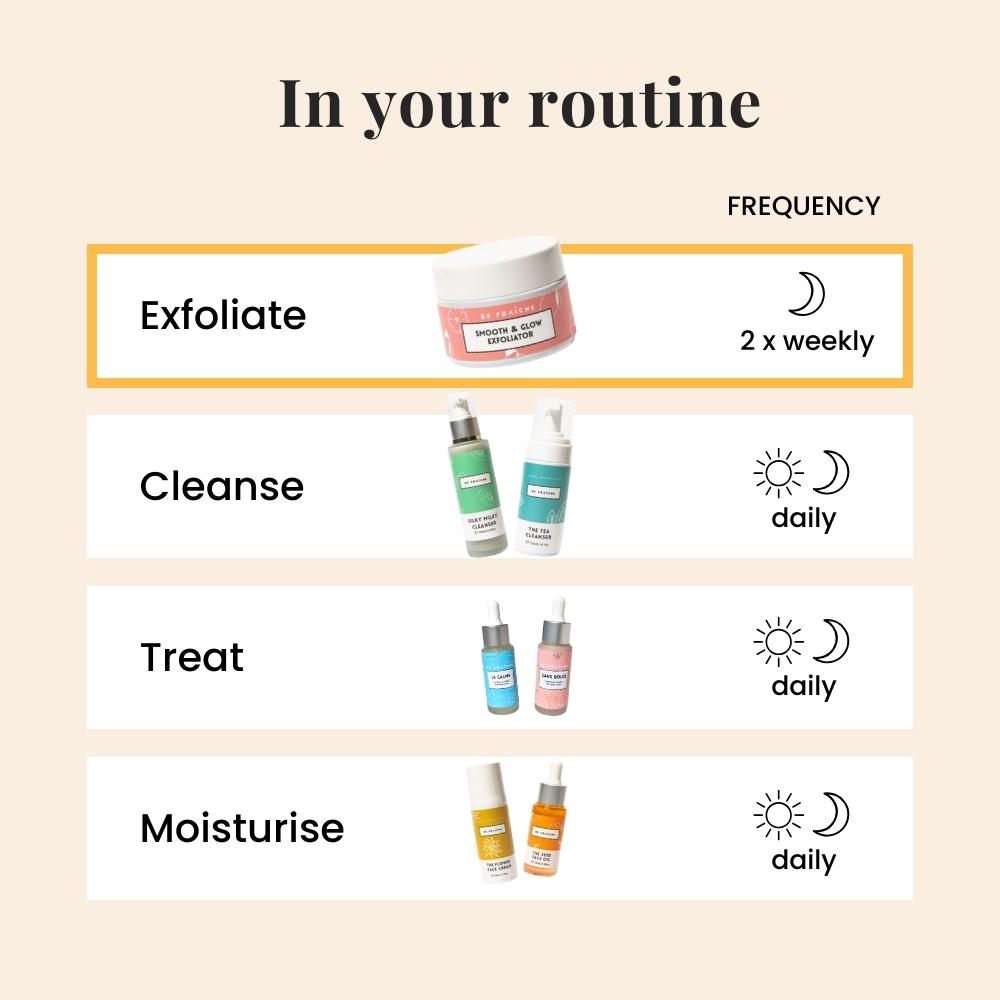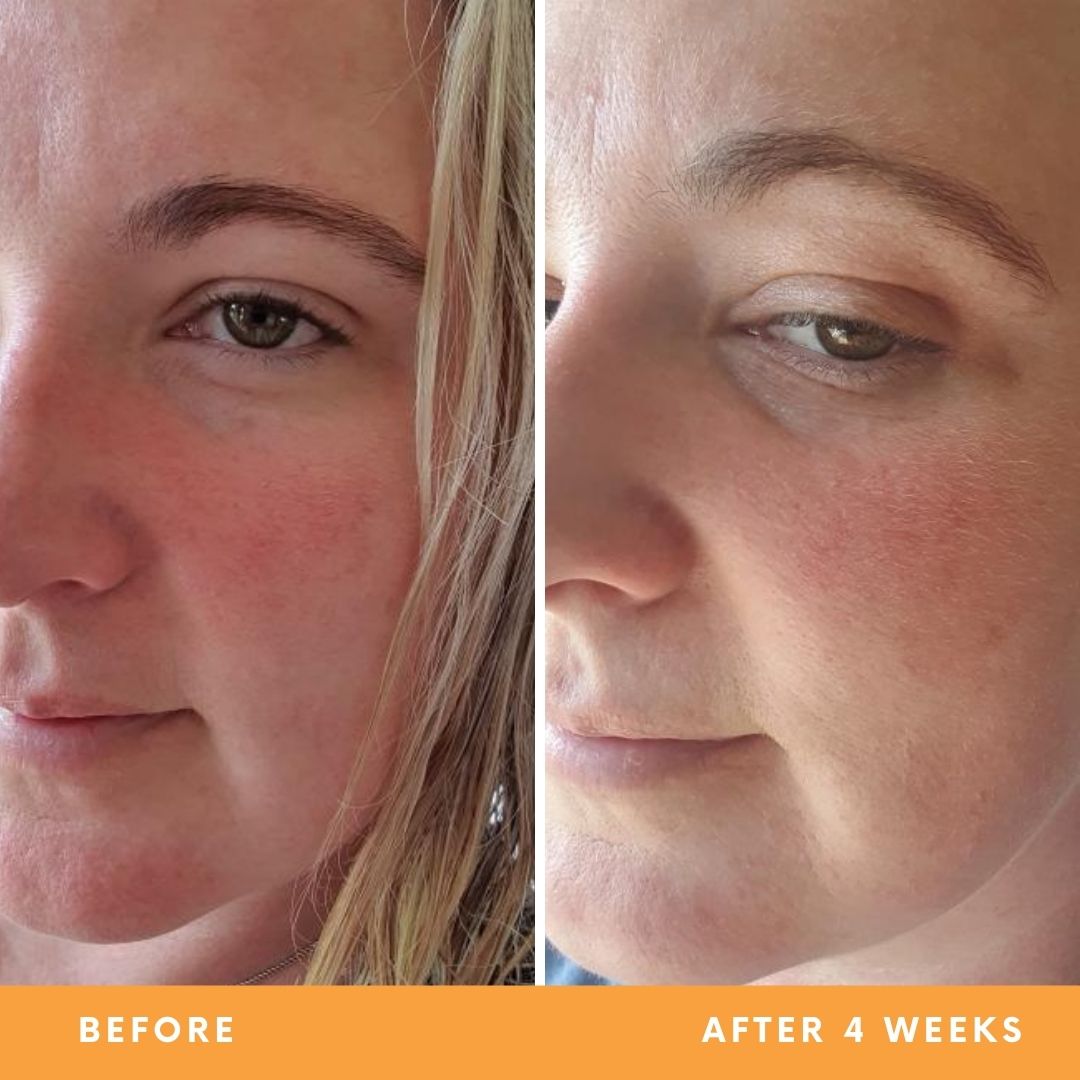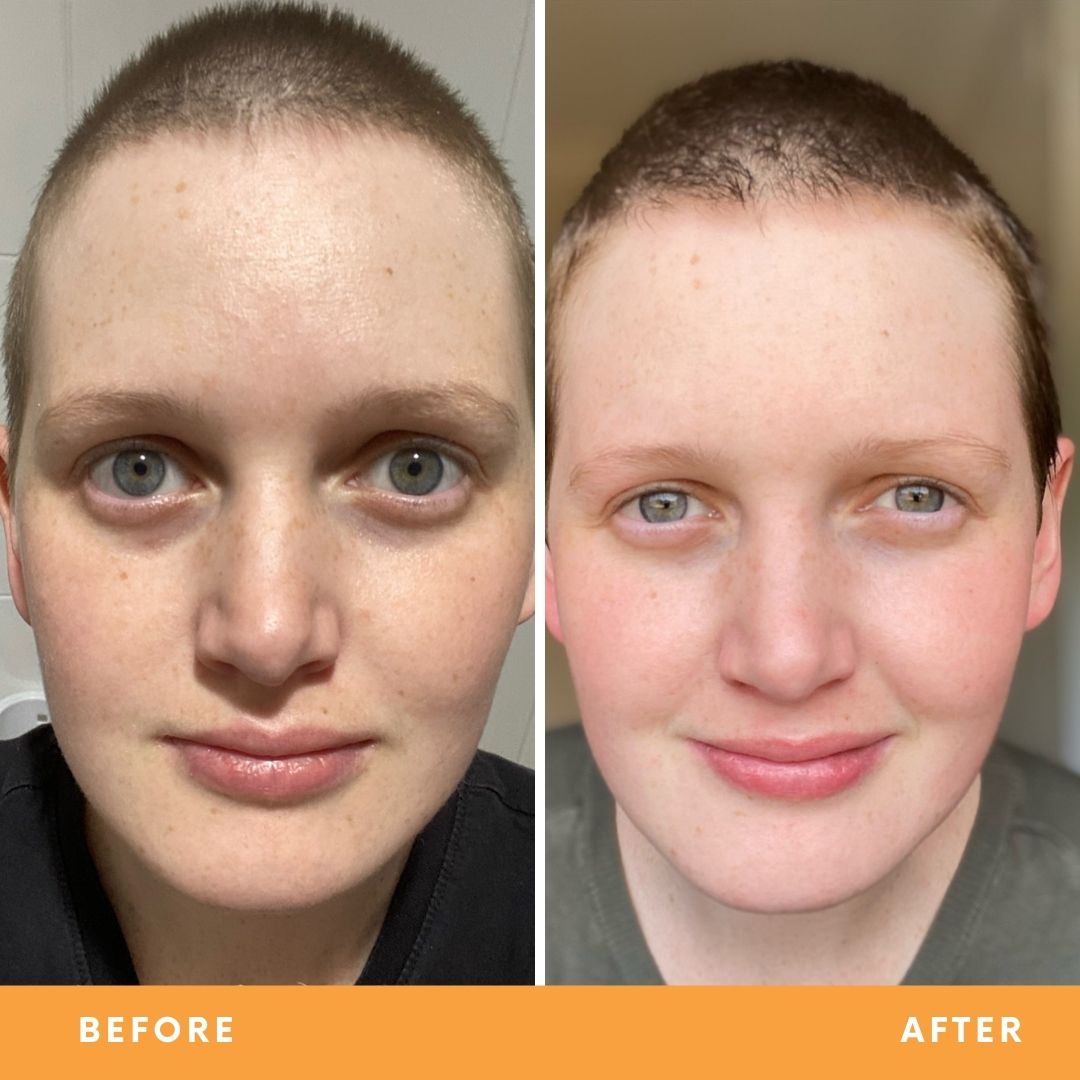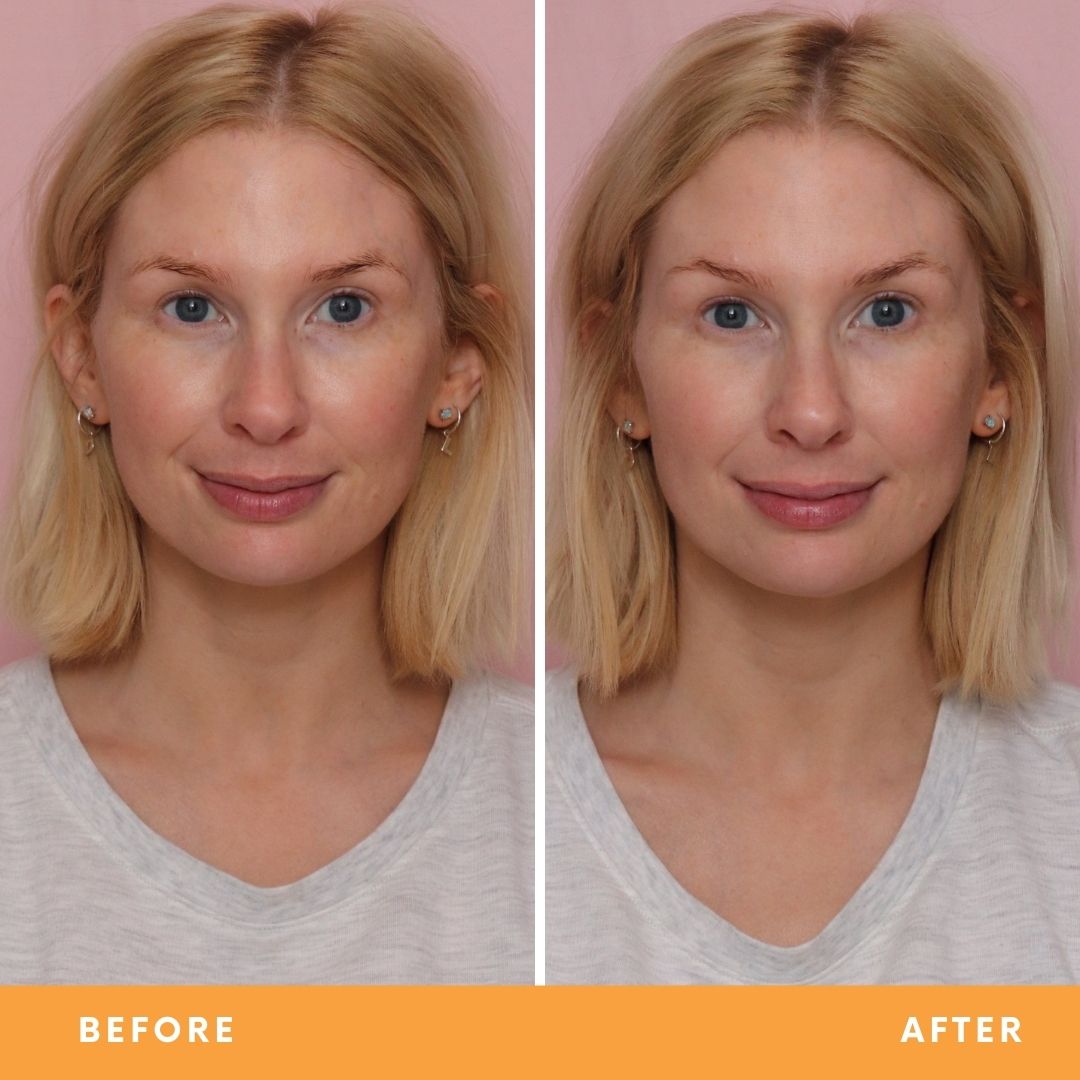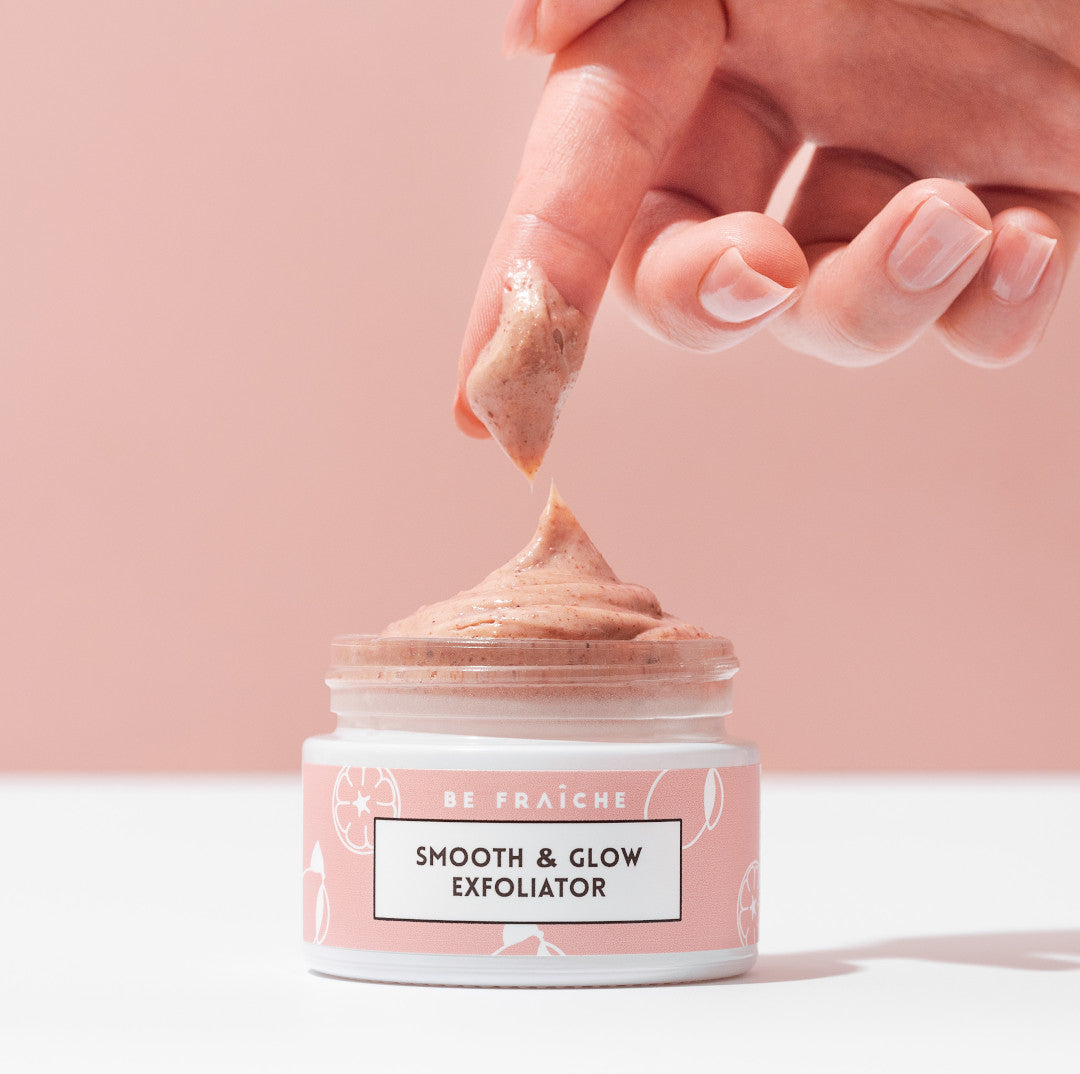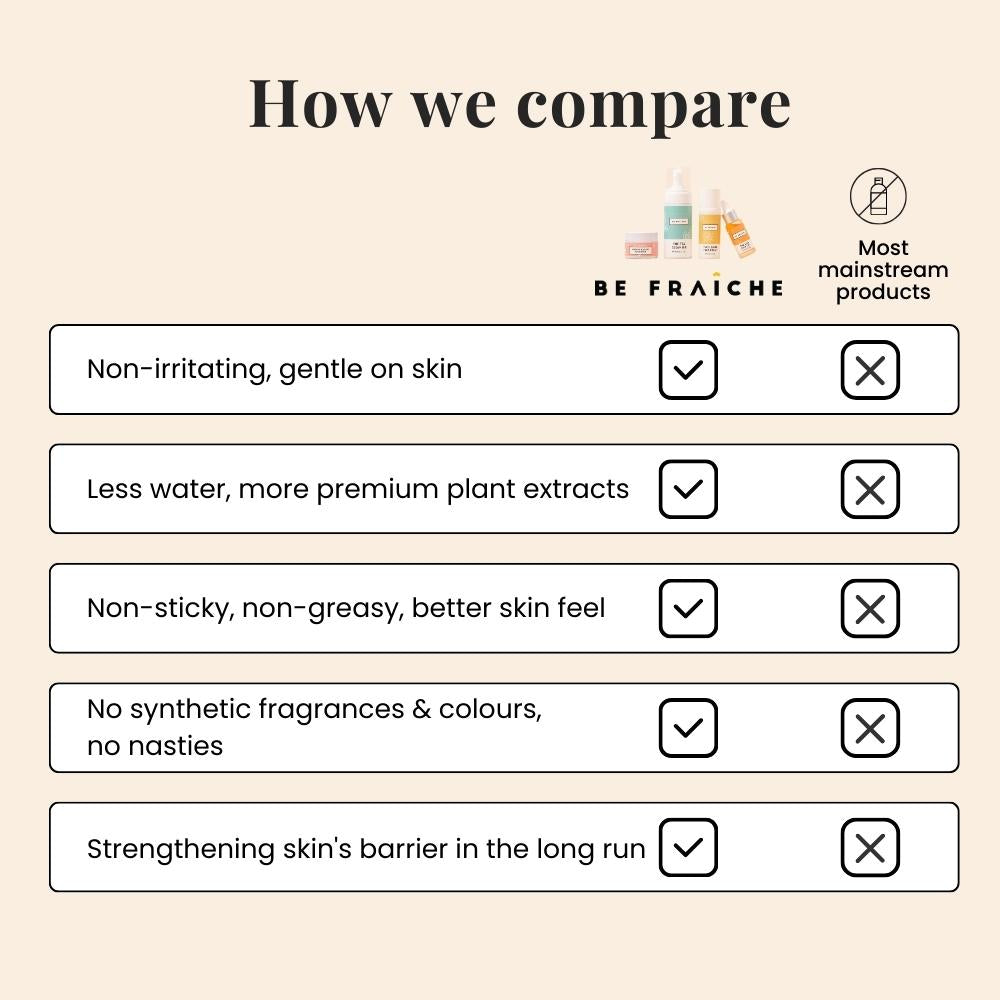 Facial Exfoliator 50ml
Hey Belle, it's time to glow! Our new and improved Smooth & Glow Exfoliator is the ultimate glow up for anyone with dull, tired, and sensitive skin! Our gentle 2-in-1 face-scrub-and-a-mask is non-abrasive and non-gritty, helping time-poor Belles bring back natural glow, smooth out bumpy, flaky skin in a few precious minutes. We know you're busy taking over the world!
Sensitive Skin
Brightening
Renewing
Clarifying
Feels great!
"This is easily one of the best exfoliators I have tried on the market. It is extremely gentle. There's no grit and nothing to cause any abrasion on your face. The formula will not dry your skin out. My skin had a spectacular glow after using it." - ⭐⭐⭐⭐⭐ by Lily, verified customer.
RENEWING – BRIGHTENING
The Smooth & Glow Exfoliator contains fruit extracts including pineapple, bilberry, sugarcane, orange, lemon and sugar maple. Their role is to gently dissolve dead skin cells, leaving your skin feeling soft, supple and totally rejuvenated.

CLARIFYING
Do you want a salon experience from the comfort of your own home? Give yourself a weekly facial without leaving the house with the Smooth & Glow Exfoliator! The combination of Adzuki beans and Bamboo powder will help to draw out the impurities and bacteria that cause blemishes, while giving a beautiful gentle exfoliation to promote blood flow and circulation. Winning!

AT-HOME SPA EXPERIENCE
Do you need some you-time? We hear you! You can leave your Smooth & Glow Exfoliatior on as a mask for 5 minutes – this will allow all the natural goodness to sink in and do its job. The antioxidants and sweet almond & olive oils will leave your skin feeling soft, clear and bouncy!

Our Smooth & Glow Exfoliator is a little pot of wonders! Containing Adzuki beans, bamboo powders and fruit extracts, it soothes while remove dead skin cells gently and effectively, helping it to feel fresh and radiant, naturally. You don't need to spend a fortune on pampering sessions – now you can give your skin the TLC that it needs at ANY time of the day!
Wet your face and apply a pea-sized amount all over. Get your mindfulness on by breathing in the aromas of the sweet orange, ylang-ylang and geranium essential oils that give this scrub its yummy scent! Wash away with warm water and pat dry afterwards – no need to rub too hard!

IN MY ROUTINE

Use the Smooth & Glow Exfoliator once or twice a week as a gentle exfoliator after cleansing. For the ultimate glow up, leave it on for 5 minutes like a luxurious face mask and let your skin soak up all that goodness!

Love, Aqua, Sweet Almond Oil, Olive Fruit Oil, Adzuki Bean Powder Extract, Glycerine, Bamboo Stem Extract , Cetearyl Alcohol, Cetearyl Glucoside, Bilberry Fruit/Leaf Extract, Sugar Cane Extract, Orange Fruit Extract, Lemon Fruit Extract, Sugar Maple Extract, Pineapple Fruit Extract, Vitamin B5, Allantoin, Candelilla Wax, Vitamin E, Xanthan Gum, Sodium L-lactate, Patchouli Oil, Geranium Oil, Sweet Orange Oil, Ylang Ylang Oil, Benzyl Alcohol, Dehydroacetic Acid, Sodium Phytate.