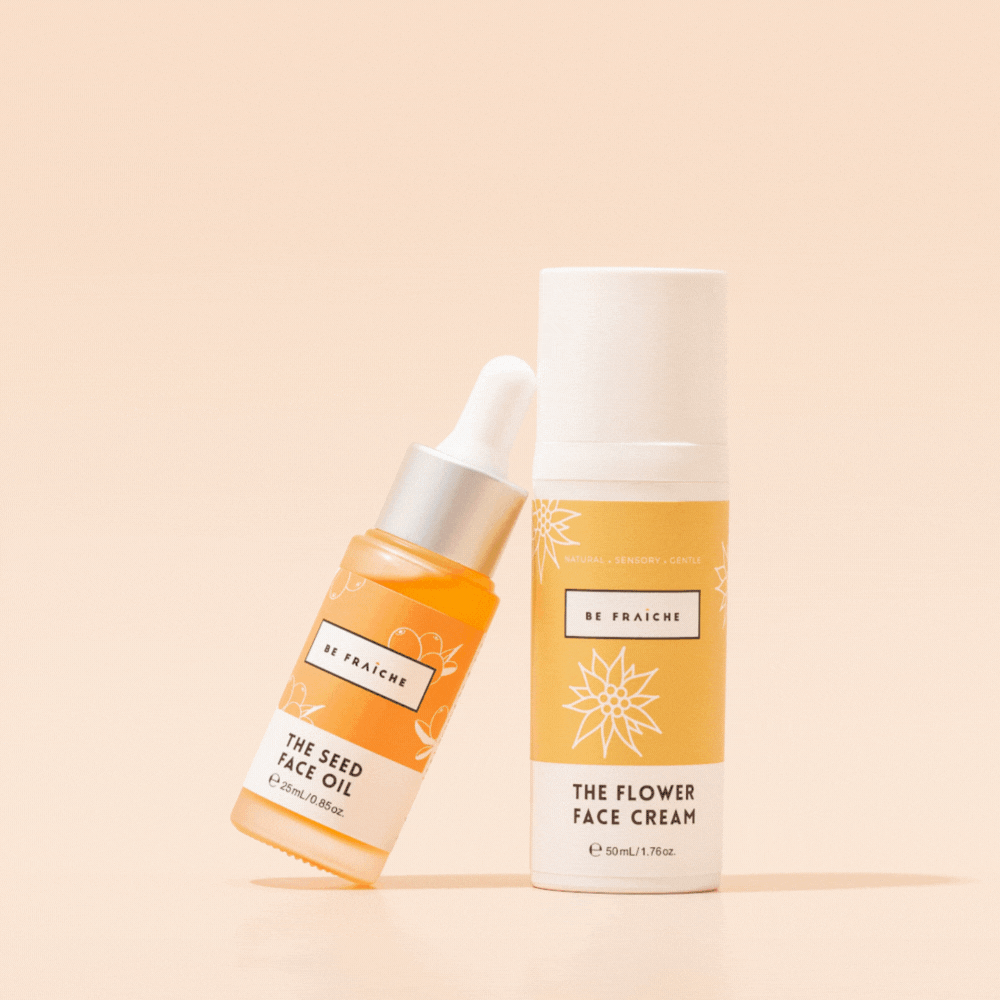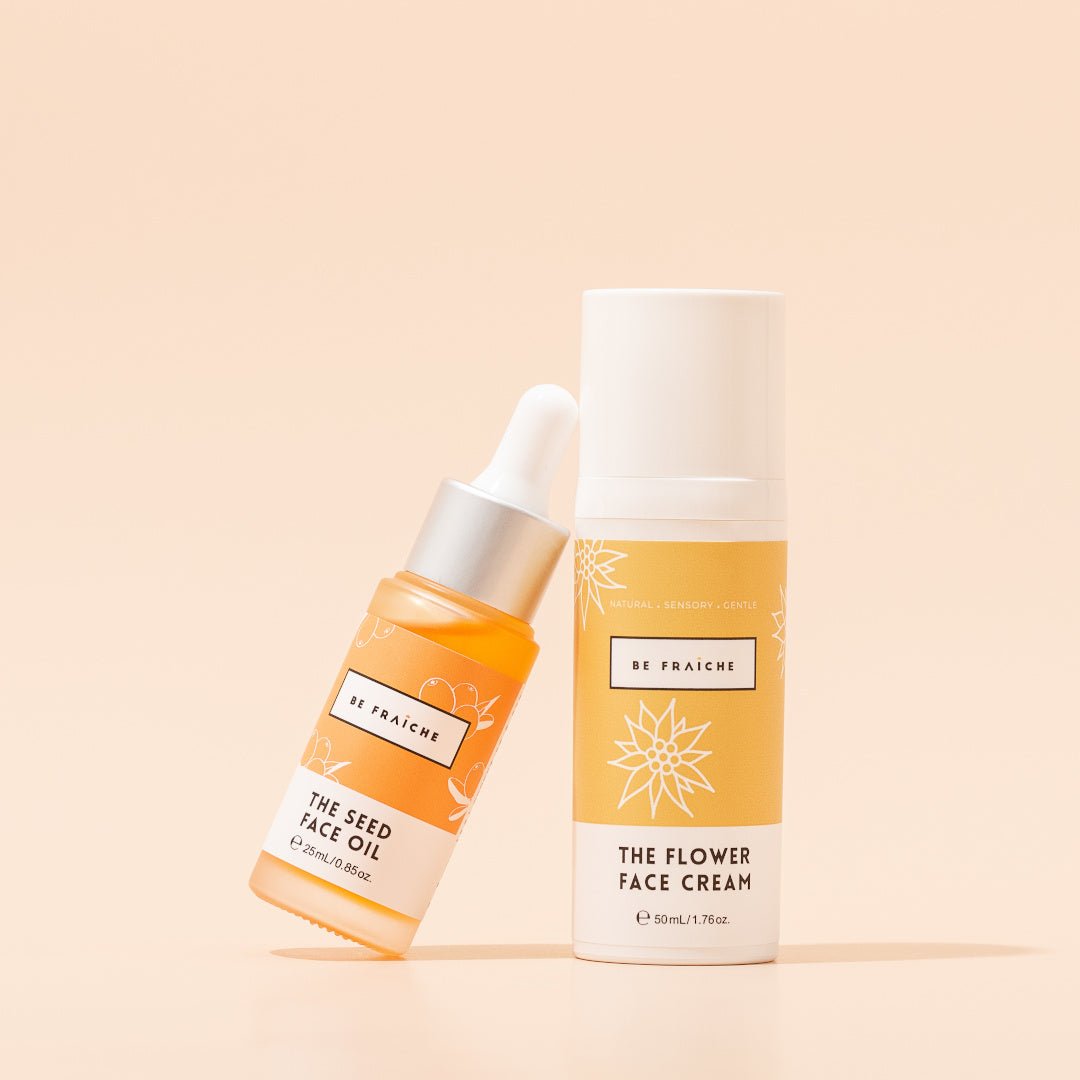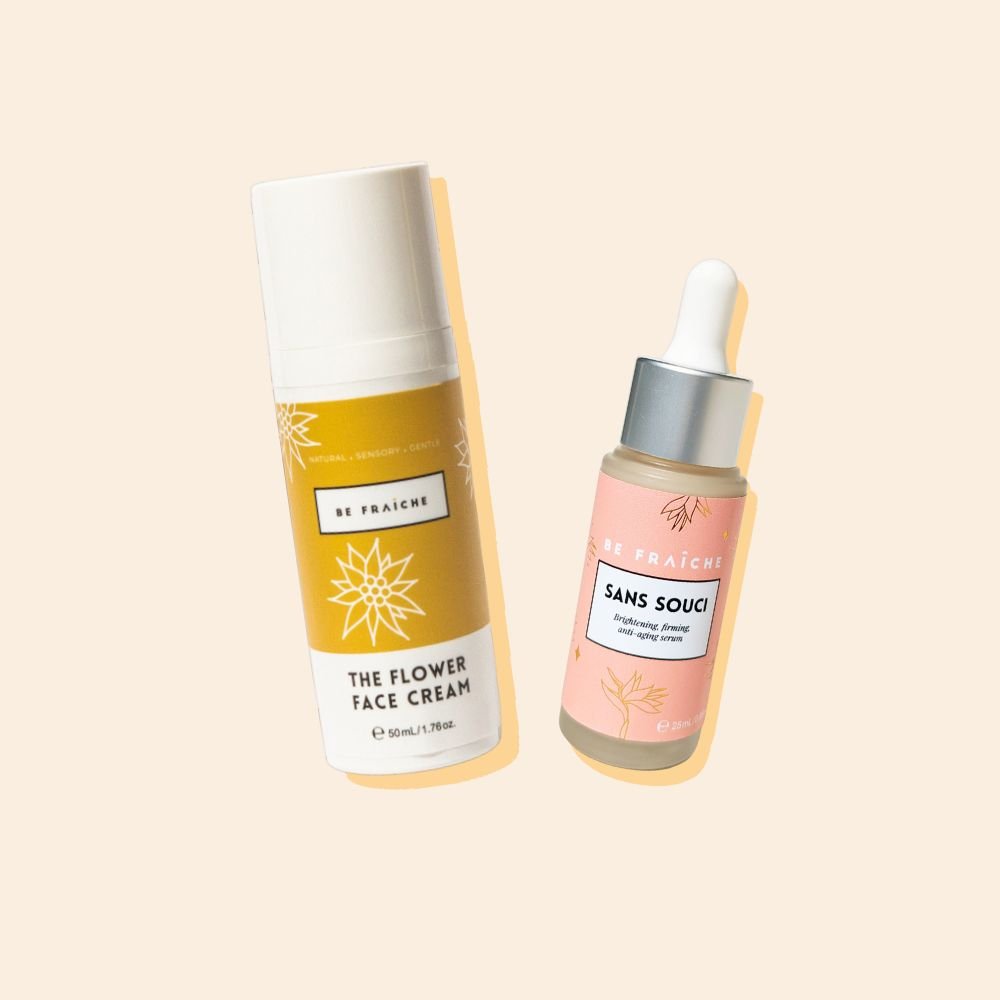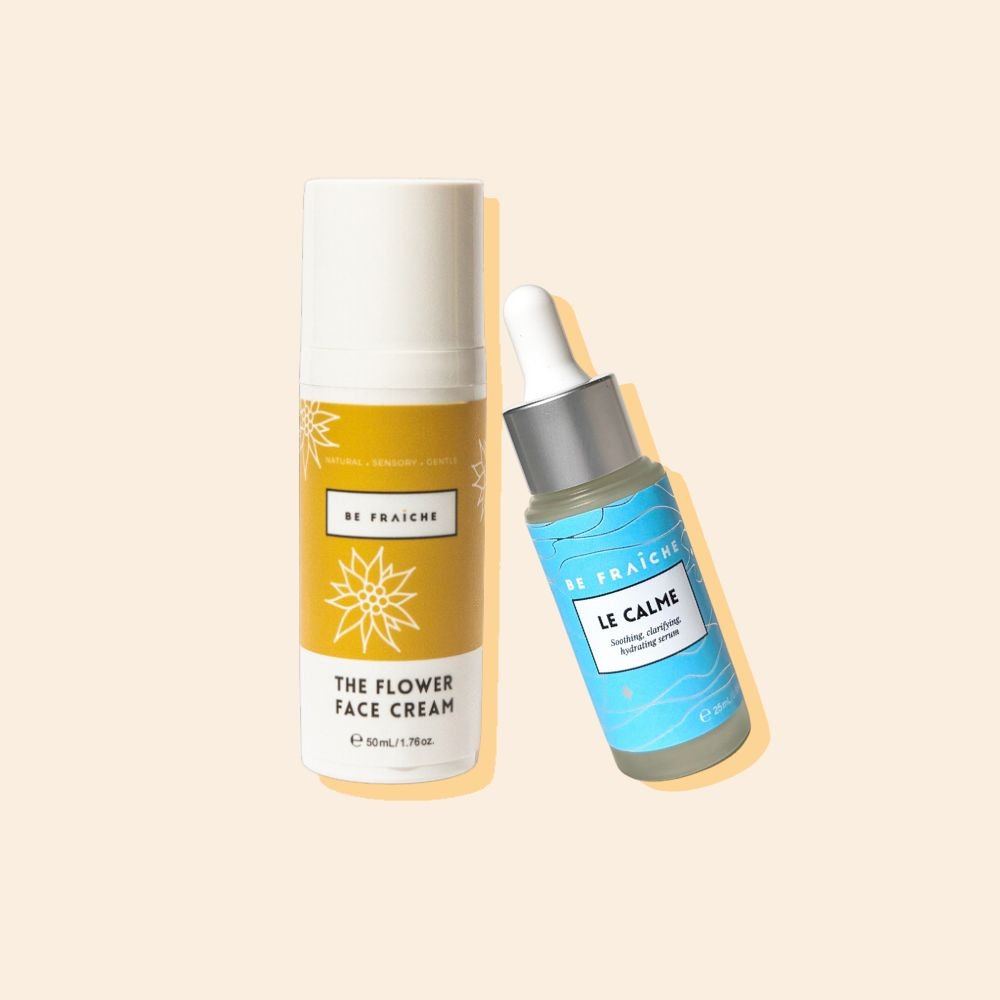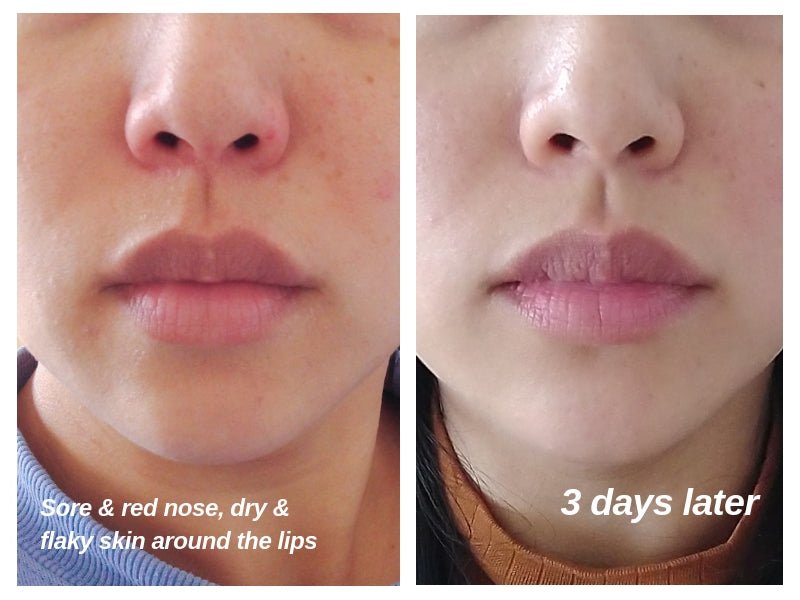 Skin Boosting Duo's - Pick your own pair
Elevate your skincare game with our best sellers, the most-loved Flower Face Cream, and a serum of your choice. Pick your own pair:

FOR DRY, RED, FLAKY SKIN - MOISTURISATION BOOST DUO. Featuring Flower Face Cream and Seed Face Oil, this nourishing duo give sensitive skin all the nourishment she needs and then some! Redness? Stubborn dry patches? Let them soothe, nourish, hydrate and restore your skin balance while combating premature aging signs such as fine lines and wrinkles.

FOR DULL, TIRED, DEHYDRATED SKIN - HYDRATION BOOST DUO. Need super hydrating power? Featuring Flower Face Cream and Le Calme Serum, not only does this duo effectively quench thirsty skin, it also help soothe redness and keep sensitivity at bay!

FOR MATURE, HYPERPIGMENTED SKIN - RADIANCE BOOST DUO. Including Featuring Flower Face Cream and Sans-Souci Serum for anti-aging super power. When used together, these products guarantee firmer, better complexion and more radiant skin.