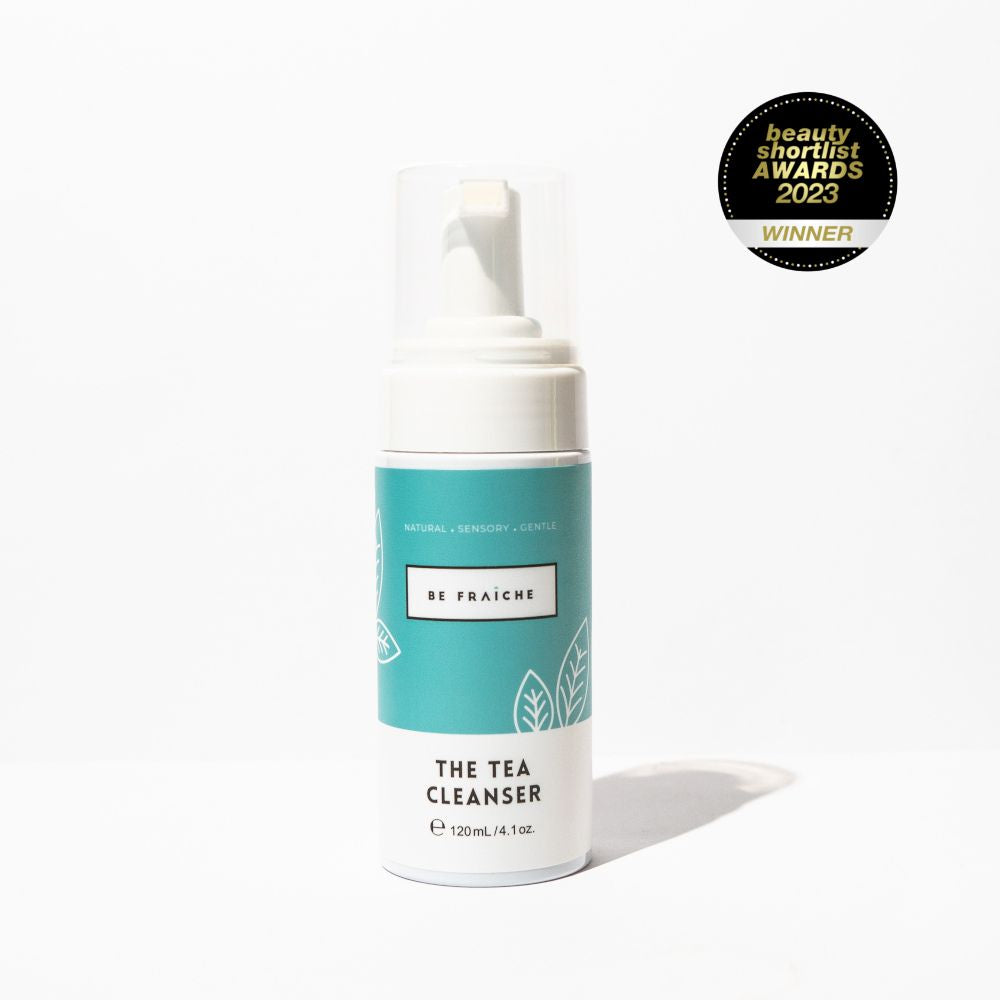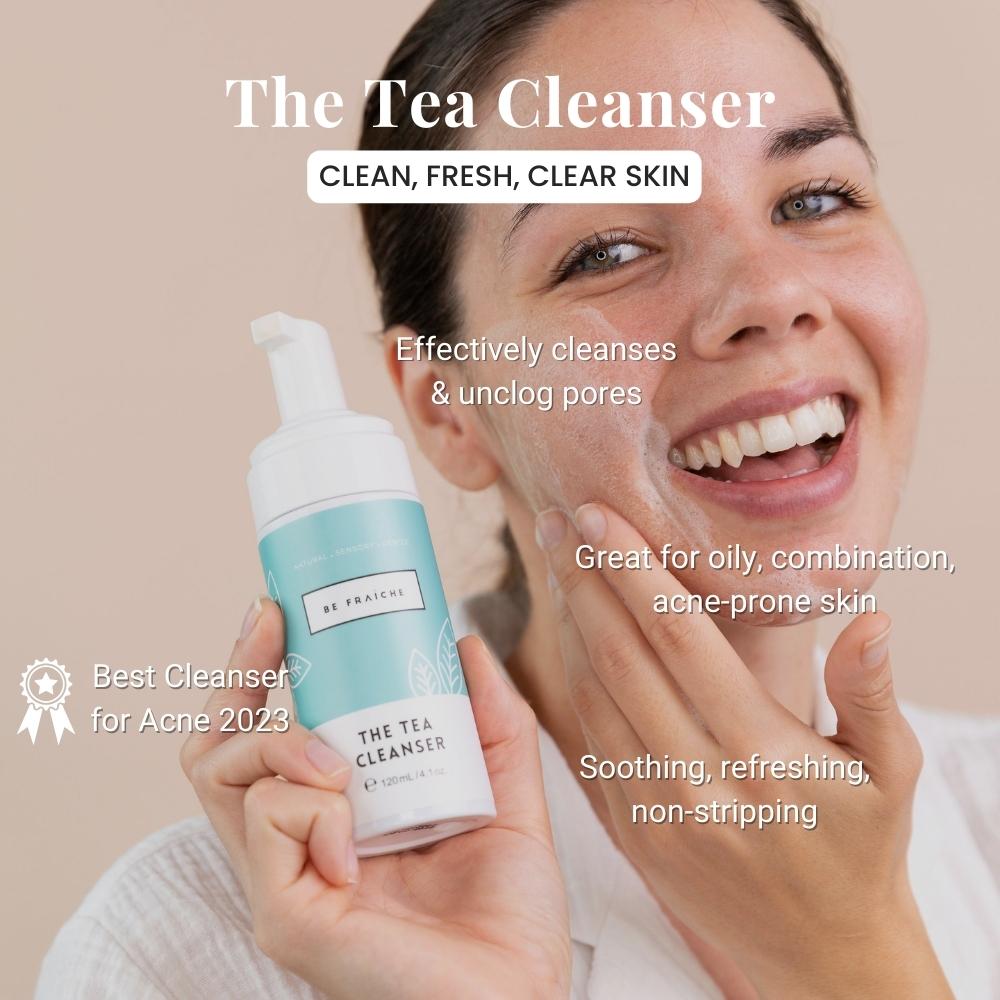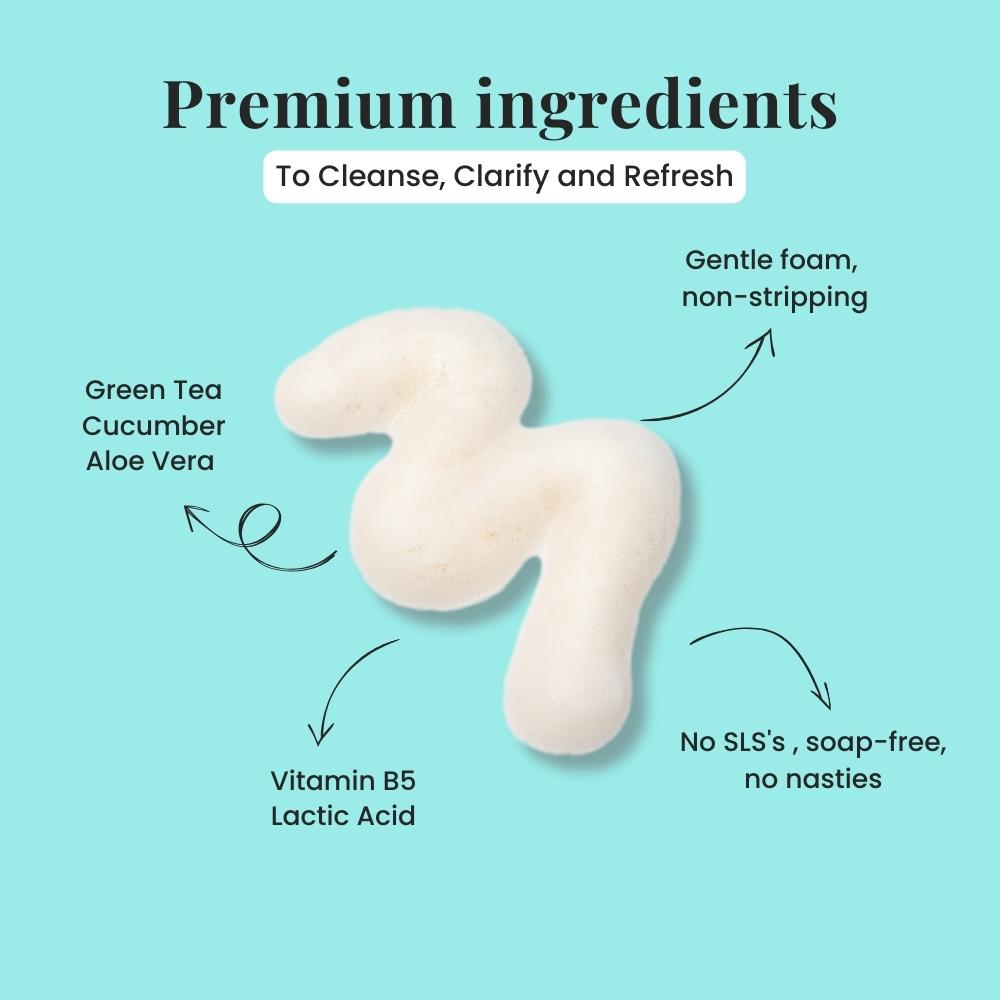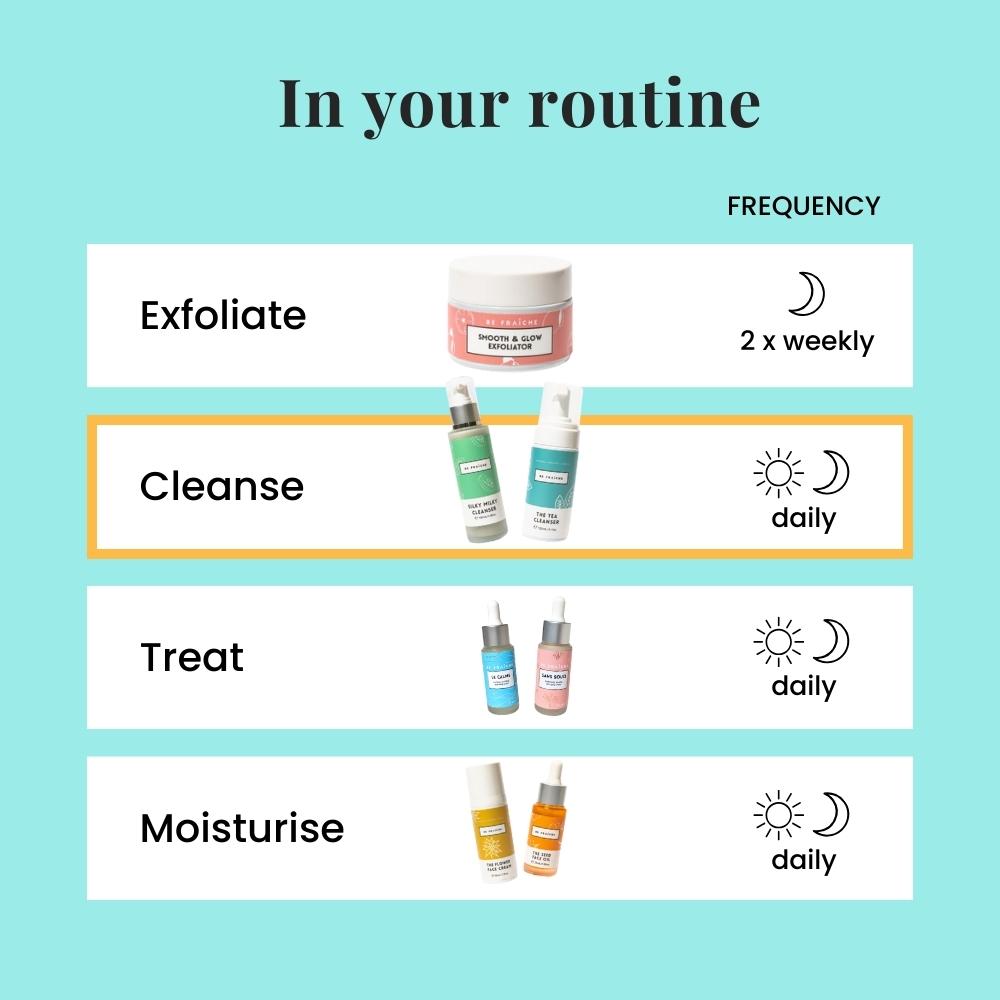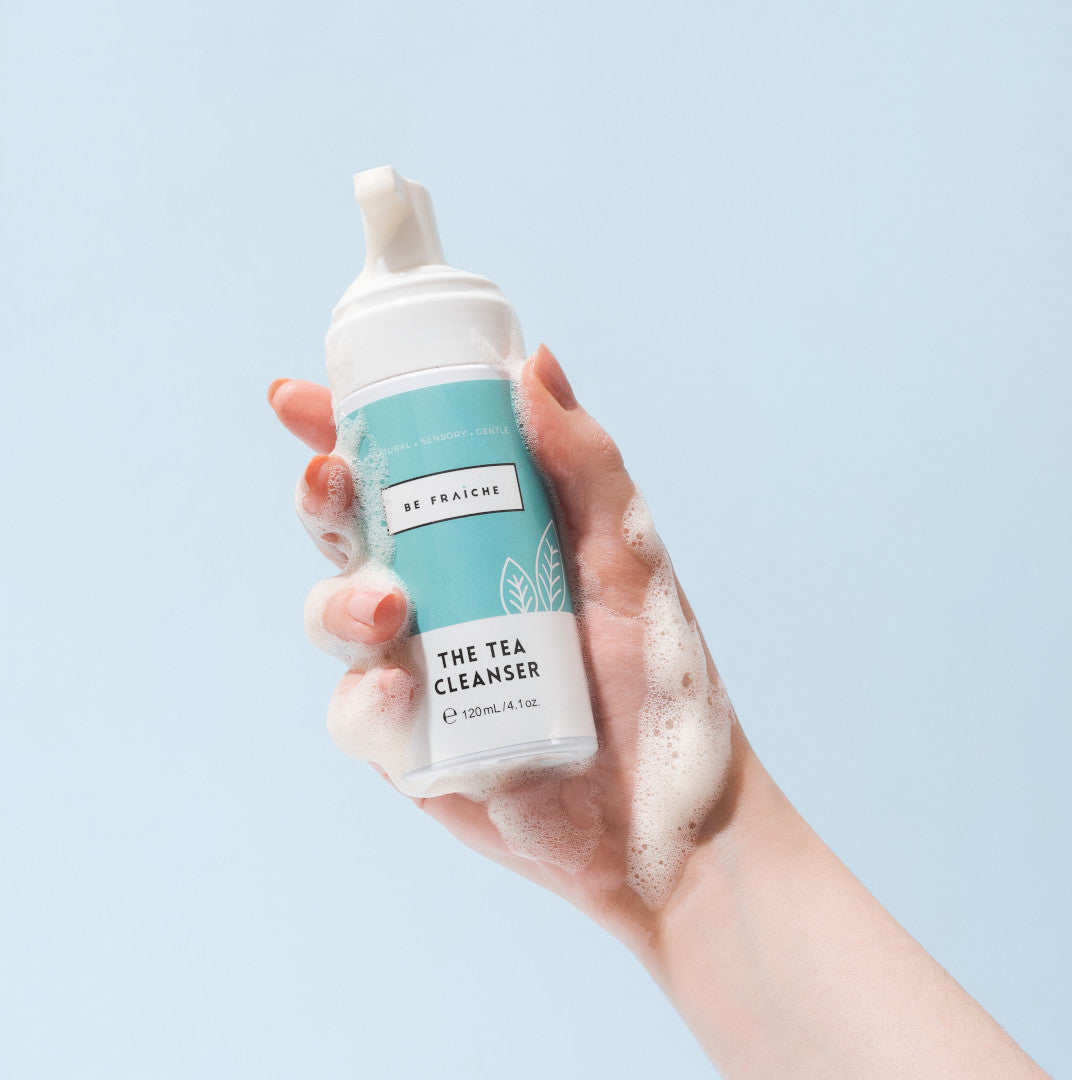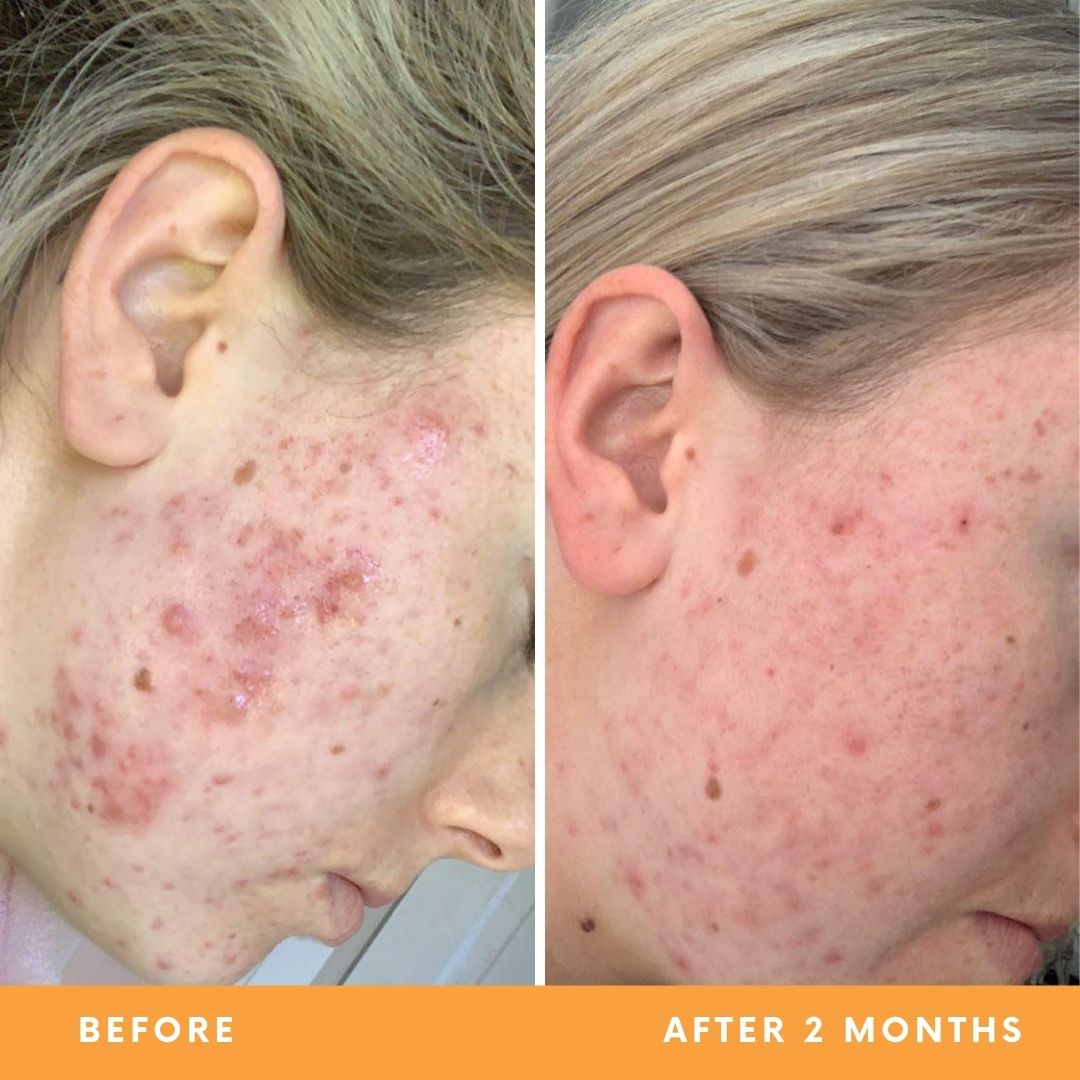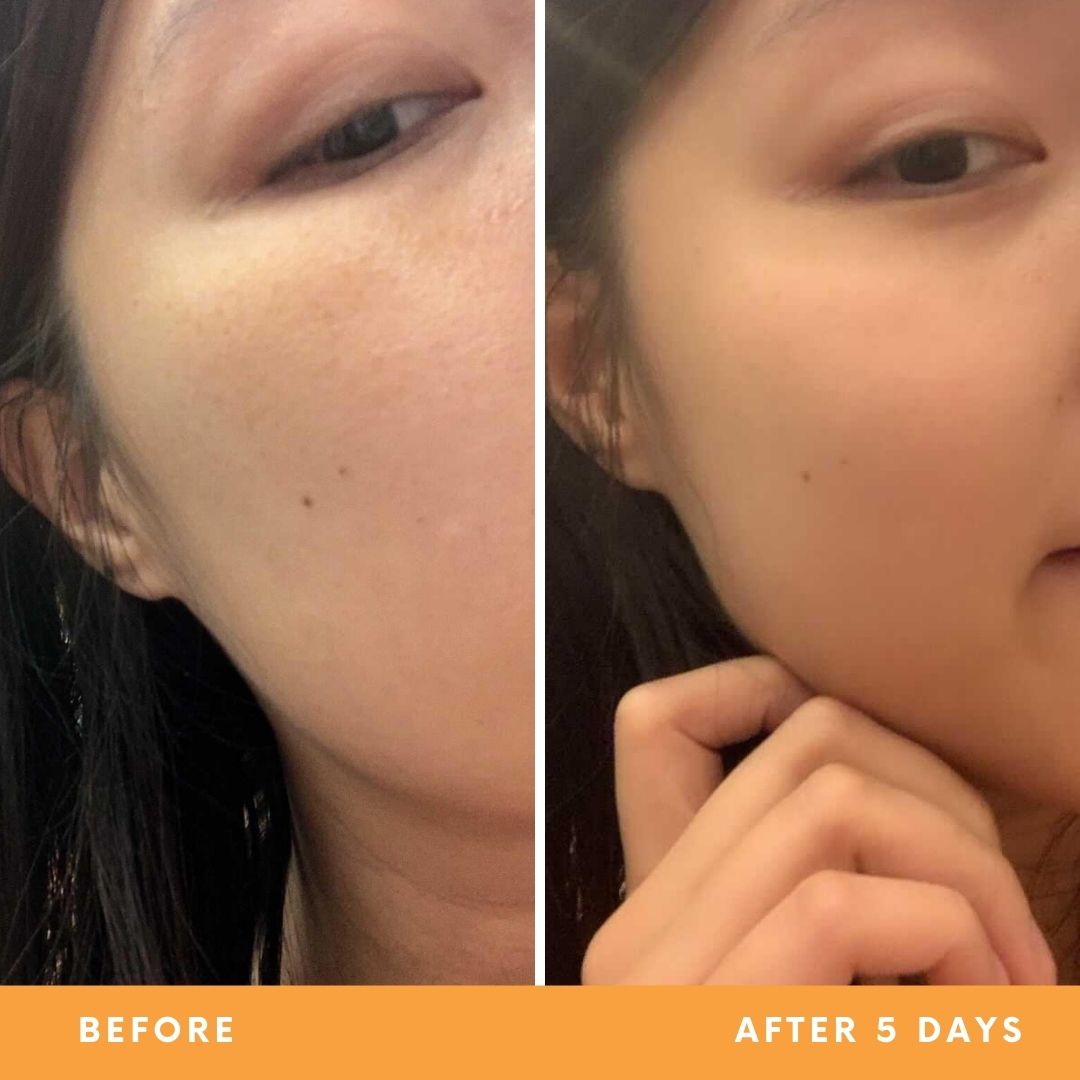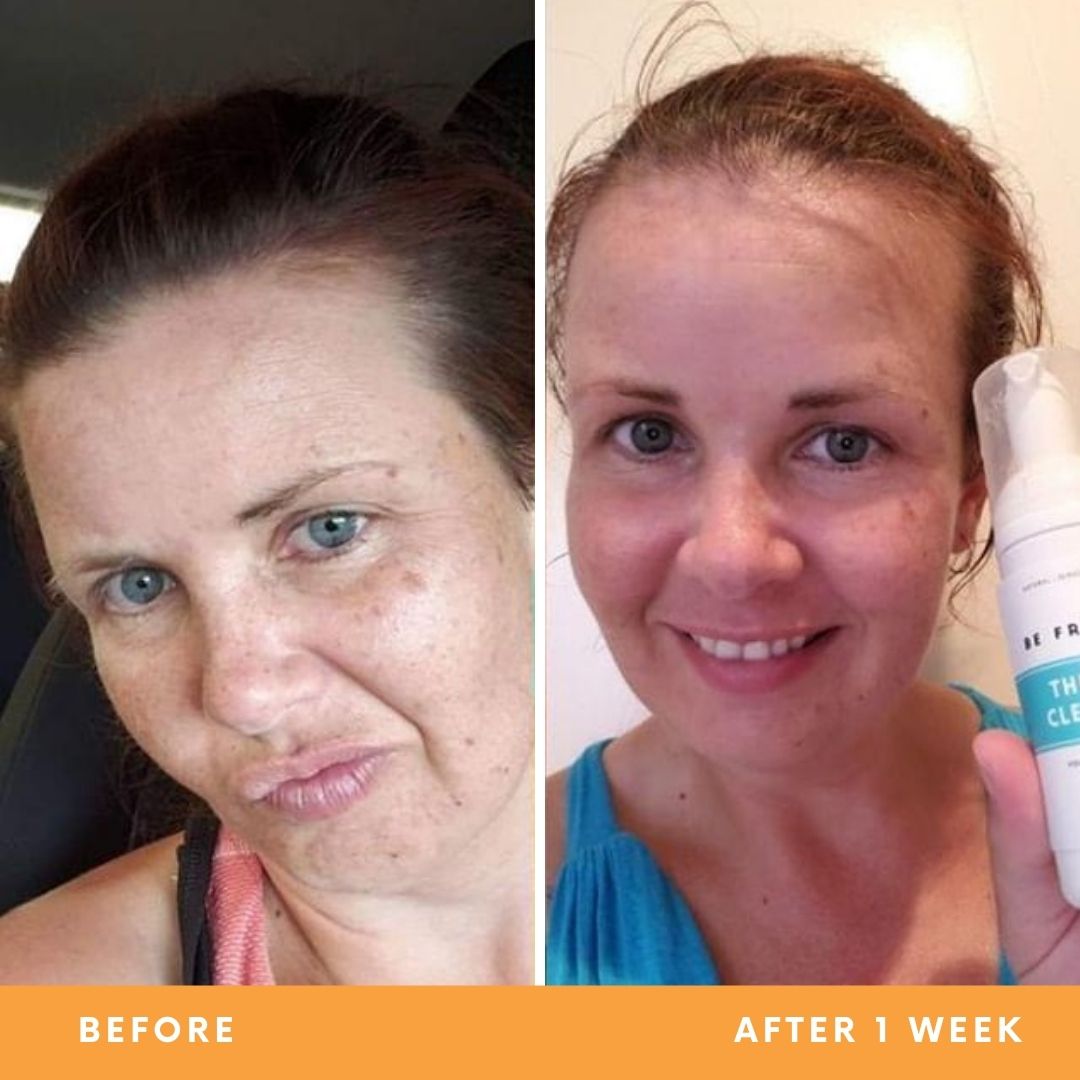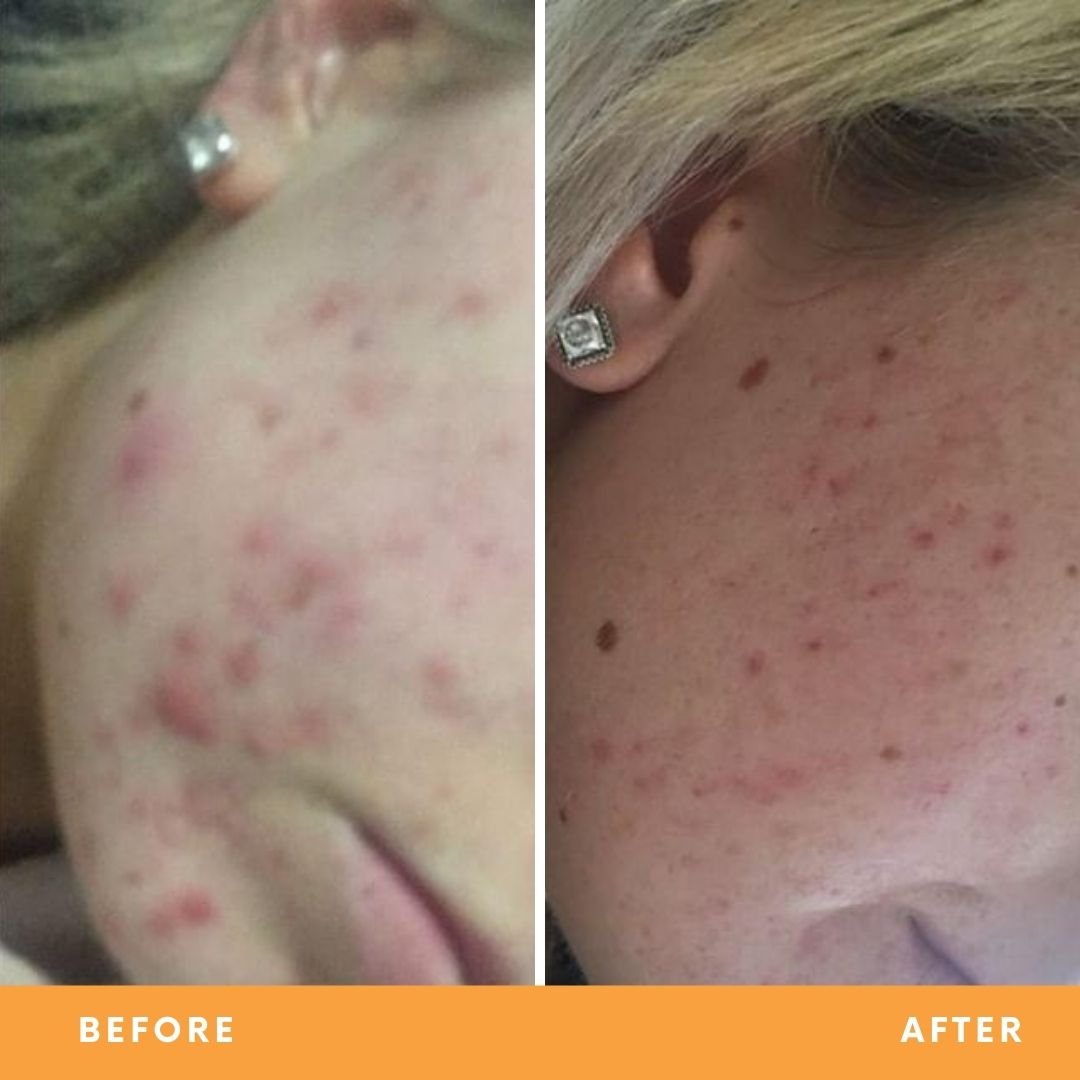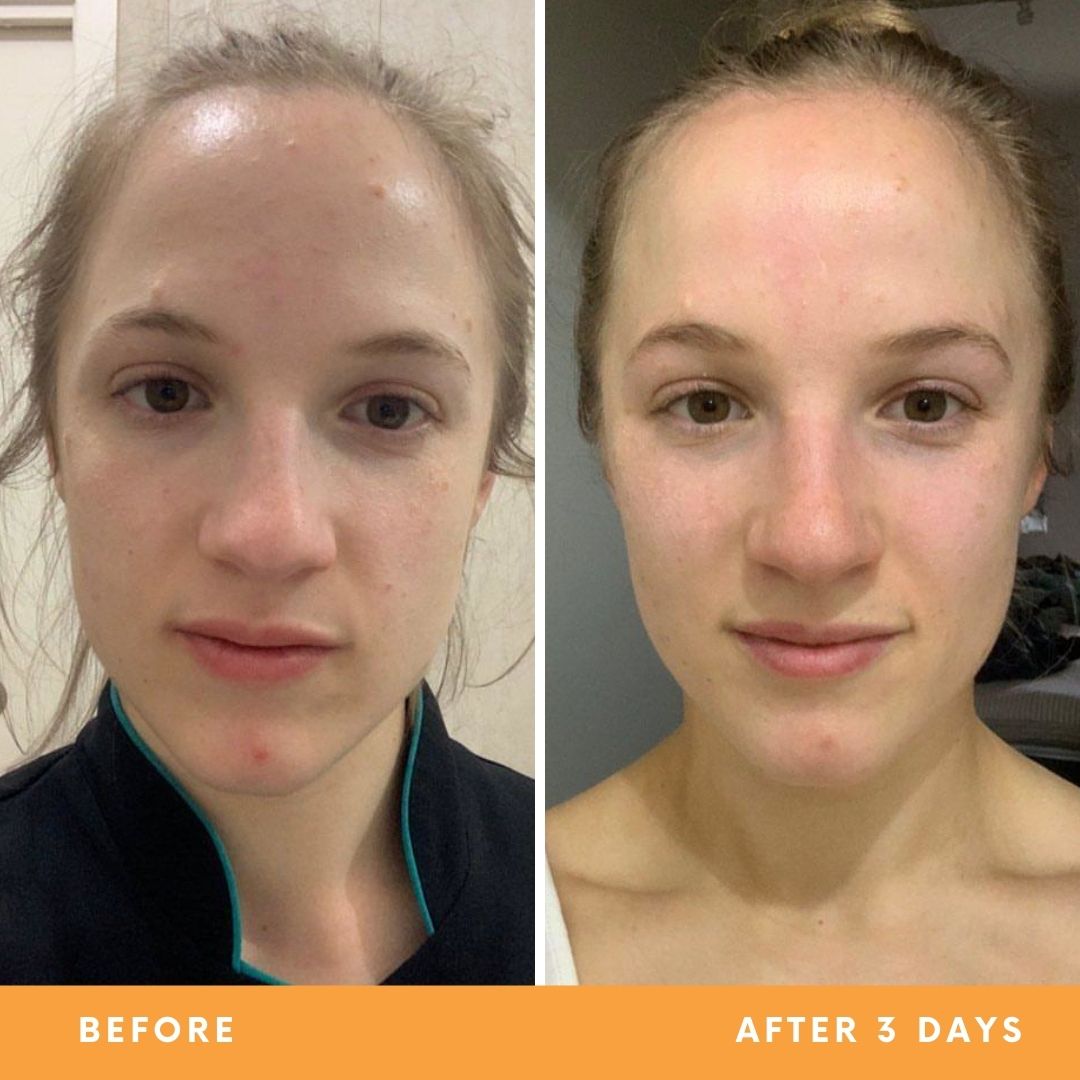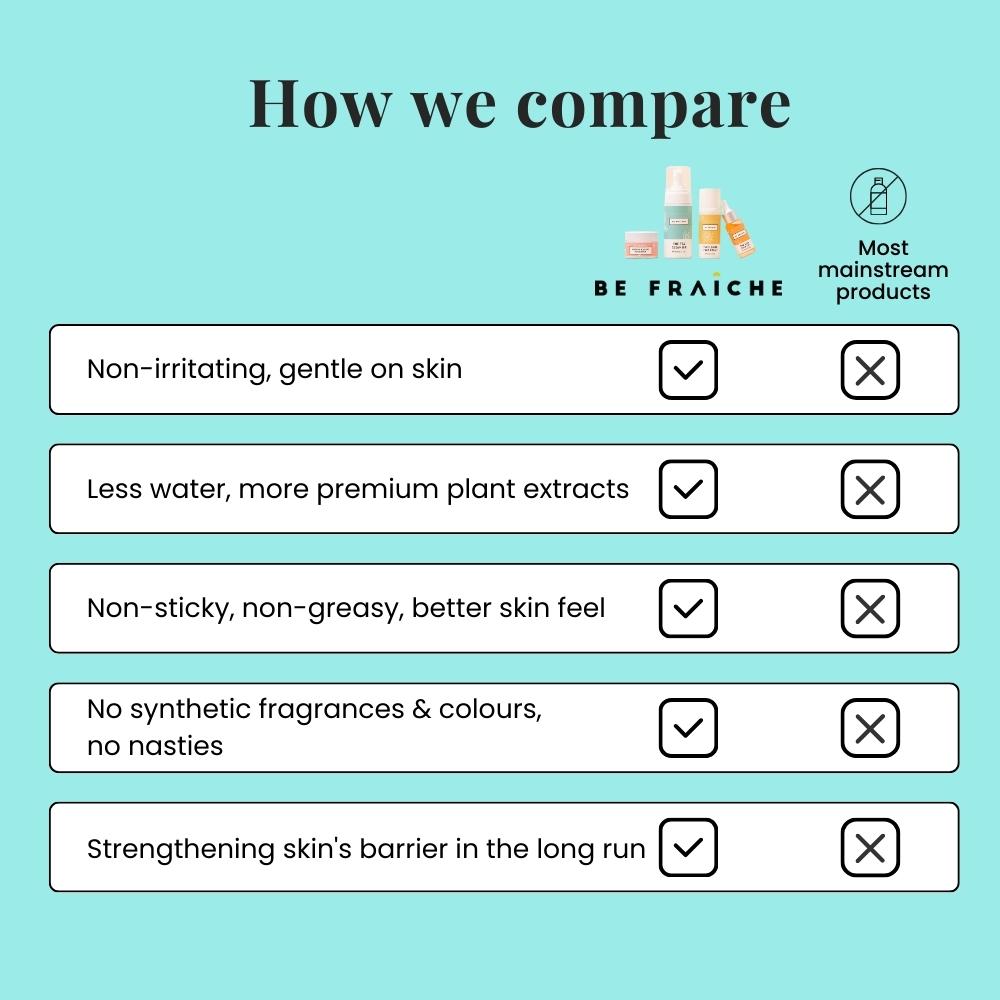 Facial Cleanser 120ml
Finding the right cleanser for your skin seems to be so hard? You can relax now. We've taken the power of your favourite 3pm Green Tea hit and harnessed it into a gentle and refreshing facial cleanser for sensitive and acne-prone skin. Helping to remove dirt, make-up, oils, and impurities gently and effectively, our Tea Cleanser is suitable for all skin types. It also works wonders to unclog pores on sweaty, congested skin! 

This gentle, soap-free face wash will leave you feeling fresh, clean and happy. After all, it's called skincare, not skin-don't-care.
Sensitive Skin
Clears Skin
Reduces Breakouts
No SLS's
Life changing!
"My skin was dull, breaking out and sad before I started using the Tea Cleanser! It's perfect for sensitive acne-prone skin and I'm about to put in my second order! I think I've found the perfect addition to my skincare routine." - ⭐⭐⭐⭐⭐ by Liv, verified customer.
SOOTHING
We've combined aloe vera, cucumber and green tea extract with pro-vitamin B5, to help soothe, cleanse and soften even the most misbehaving skin.

CLEANSING WITHOUT STRIPPING
The Tea Cleanser is like a light, fluffy cloud that washes away all the bad stuff (like make-up, dirt and everyday grime) without stripping away the good stuff (your skin's sebum, that helps to keep it protected). This is thanks to its gentle corn and coconut-oil derived ingredients, that are certified and approved by ECOCert and COSMOS. You'll feel the difference with every wash!

CLARIFYING
Want to say goodbye to skin imperfections and hormonal acne for good? The Tea Cleanser helps clarify your skin, thanks to the magic of Green tea extract. It plays an important role in unclogging your pores, reducing inflammation and the appearance of acne. Now that's what we call TLC!

Green Tea, cucumber and aloe vera! Plus, it smells like your 3pm cup of tea!

The Tea Cleanser contains no sulfates, no PEGs, no parabens, no bad dates, and most importantly, no nasties. We've only included the all natural goodies you'll need for a clean, soft face – every single day!

Smells like: Your afternoon cup of tea!
Lather one or two pumps of the Tea Cleanser in your hands and apply to your damp face and neck. Massage thoroughly, making sure you pick up all the dirt, make-up, and everyday nasties as you go. Rinse off with water, and don't be shy to repeat if need be!

IN MY ROUTINE

Lather up with your Tea Cleanser twice daily. Use it in the morning, to rejuvenate and prepare your face fresh for the day and again at night, to cleanse your face of the day's grime before bedtime. For that extra #befraiche glow, follow with our Seed Face Oil or Flower Face Cream!


Aqua, Glycerin, Caprylyl/ Capryl Glucoside, Cocamidopropyl Betaine, Sodium Lauroamphoacetate, Panthenol (Vitamin B5), Aloe Barbadensis (Aloe Vera) Leaf Extract, Cucumis Sativus (Cucumber) Fruit Extract, Camellia Sinensis (Green Tea) Leaf Extract , PCA Glyceryl Oleate, Sodium Cocoyl Glutamate, Glyceryl Caprylate, Pogostemon Cablin (Patchouli) Oil, Citrus Deliciosa (Mandarin) Oil, Citrus Aurantium (Petitgrain) Oil, Polyglyceryl-6 Oleate, Sodium Surfactin, Benzyl Alcohol, Dehydroacetic Acid, Sodium Phytate, Citric Acid, Sodium Chloride.