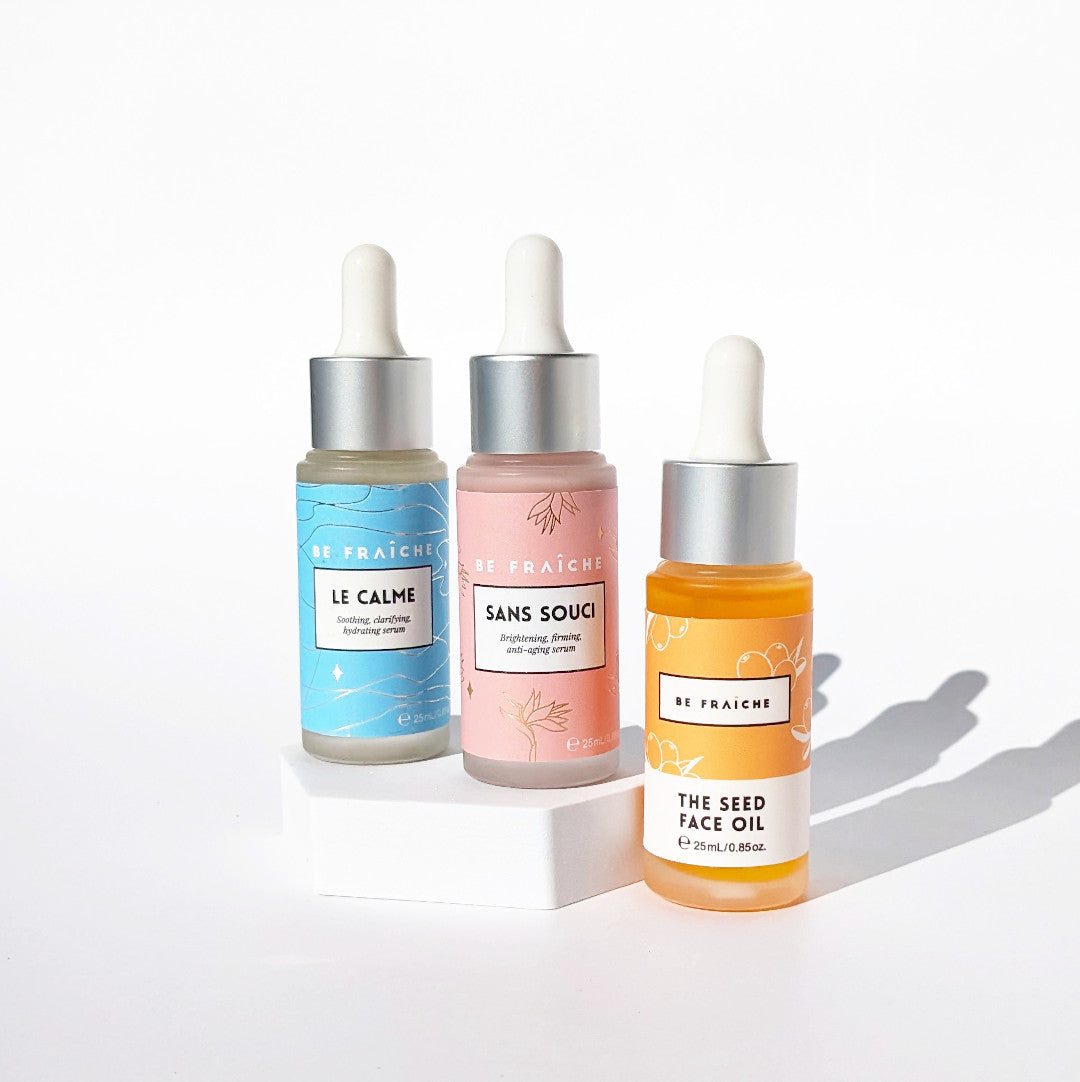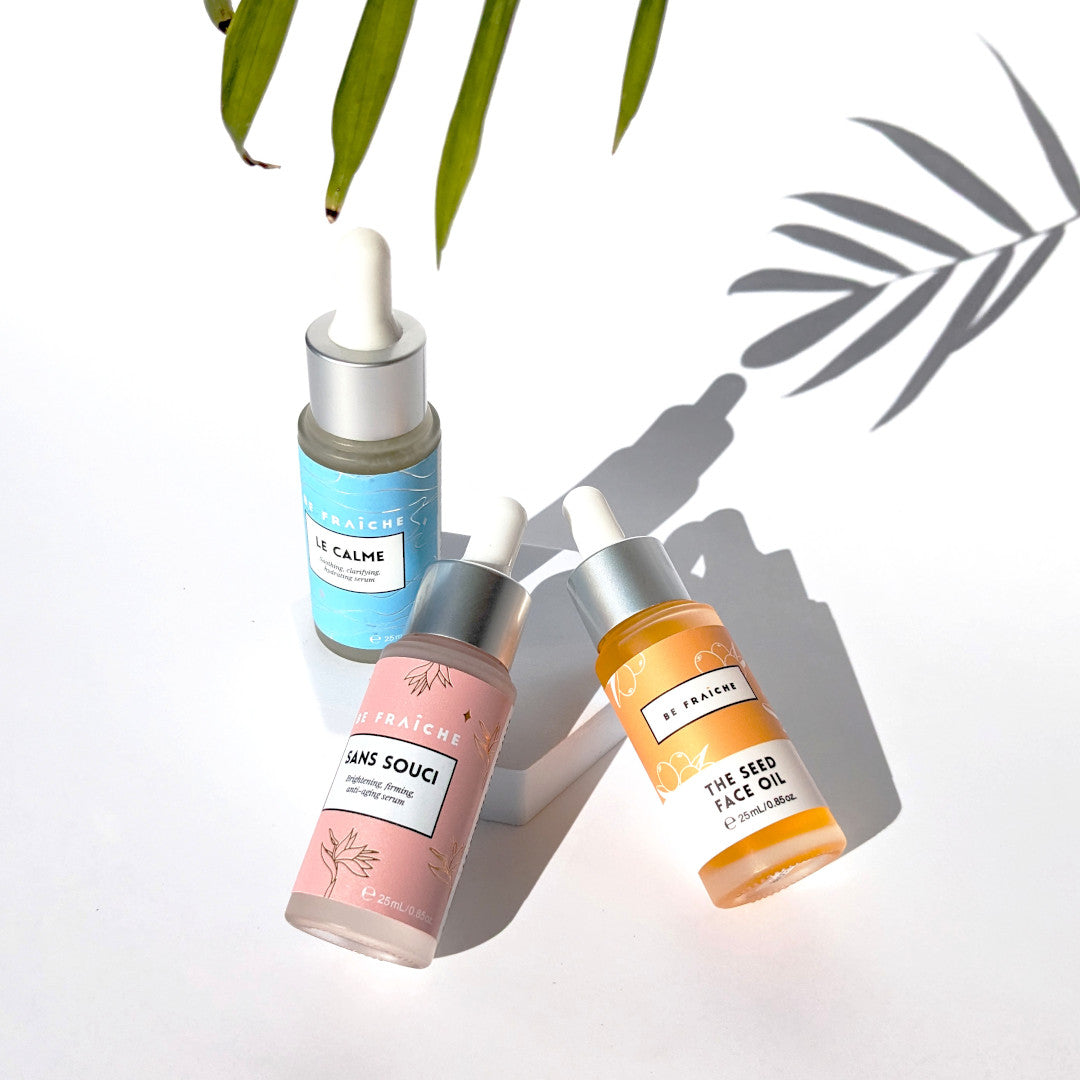 Supercharge Duo's - Pick any 2 serums!
You get to call the shots this time and create your dream skincare routine! Pick any two serums from our fabulous trio:
Seed Face Oil: Dryness? Flaky Skin? Our Seed Face Oil is here to the rescue ! Made with skin-loving and soothing plant oils, this serum is the best elixir for dry, sensitive and mature skin. Watch as redness and irritation disappear, leaving you with a balanced, glowing complexion.

Le Calme Serum: Quench your skin's thirst with this hydration-packed elixir. Enriched with super hydrating power of Pentavitin, soothing Matalachite, Mushroom and Gotu Kola extracts, it leaves your skin looking calm, hydrated, and oh-so-plump.


Sans-Souci Serum: Turn back the clock with this powerful anti-aging potion. Not only does it contain potent extracts such as Kakadu Plum, Finger Lime and Hibiscus which helps reduce the appearance of fine lines and wrinkles, it's also very soothing and is a very suitable anti-aging serum for sensitive skin.

Now comes the fun part - creating your own Serum Duo by mixing and matching any two serums from our trio! Whether you're aiming for a dewy glow, tackling signs of aging, or seeking calm and soft complexion, we've got the perfect combination for you!