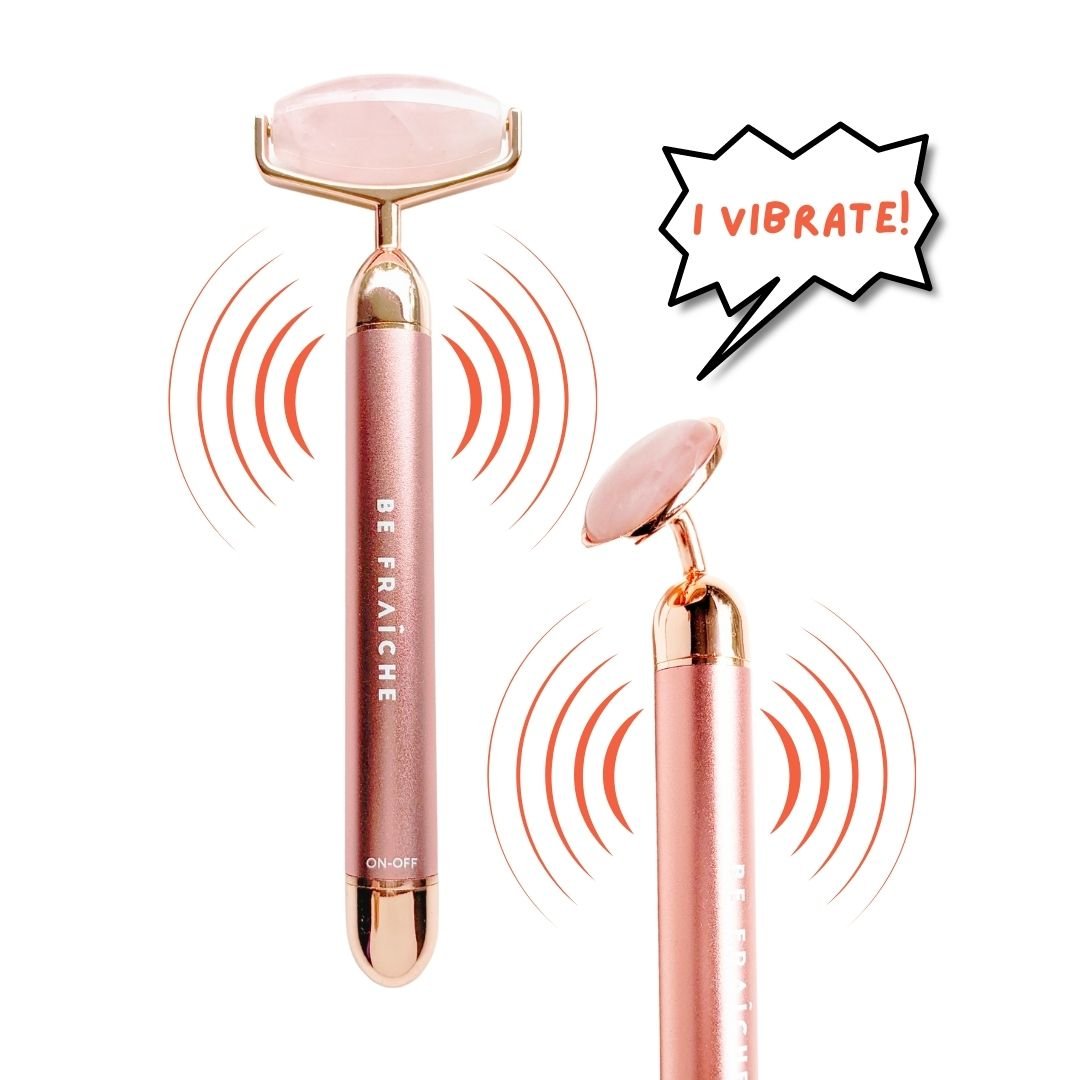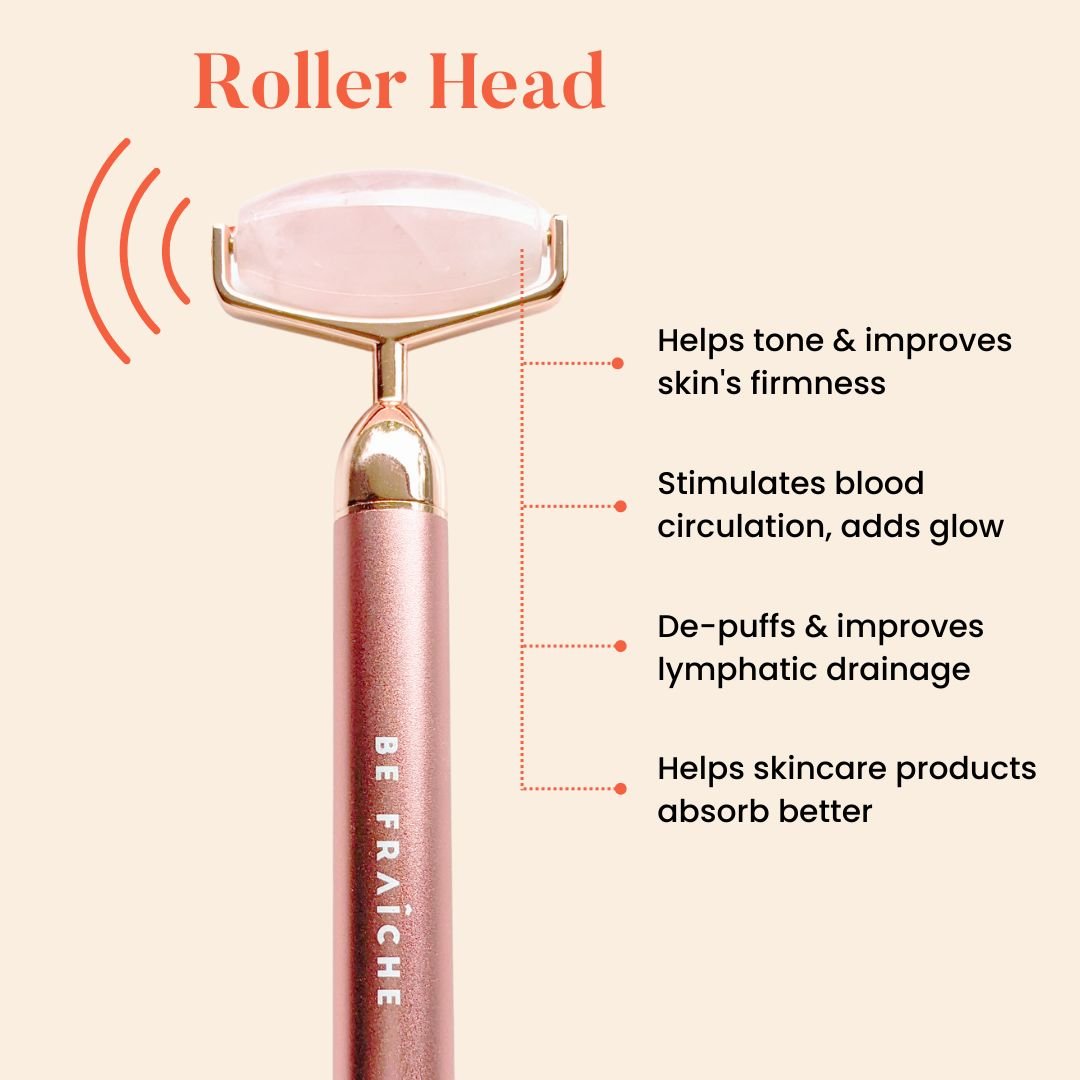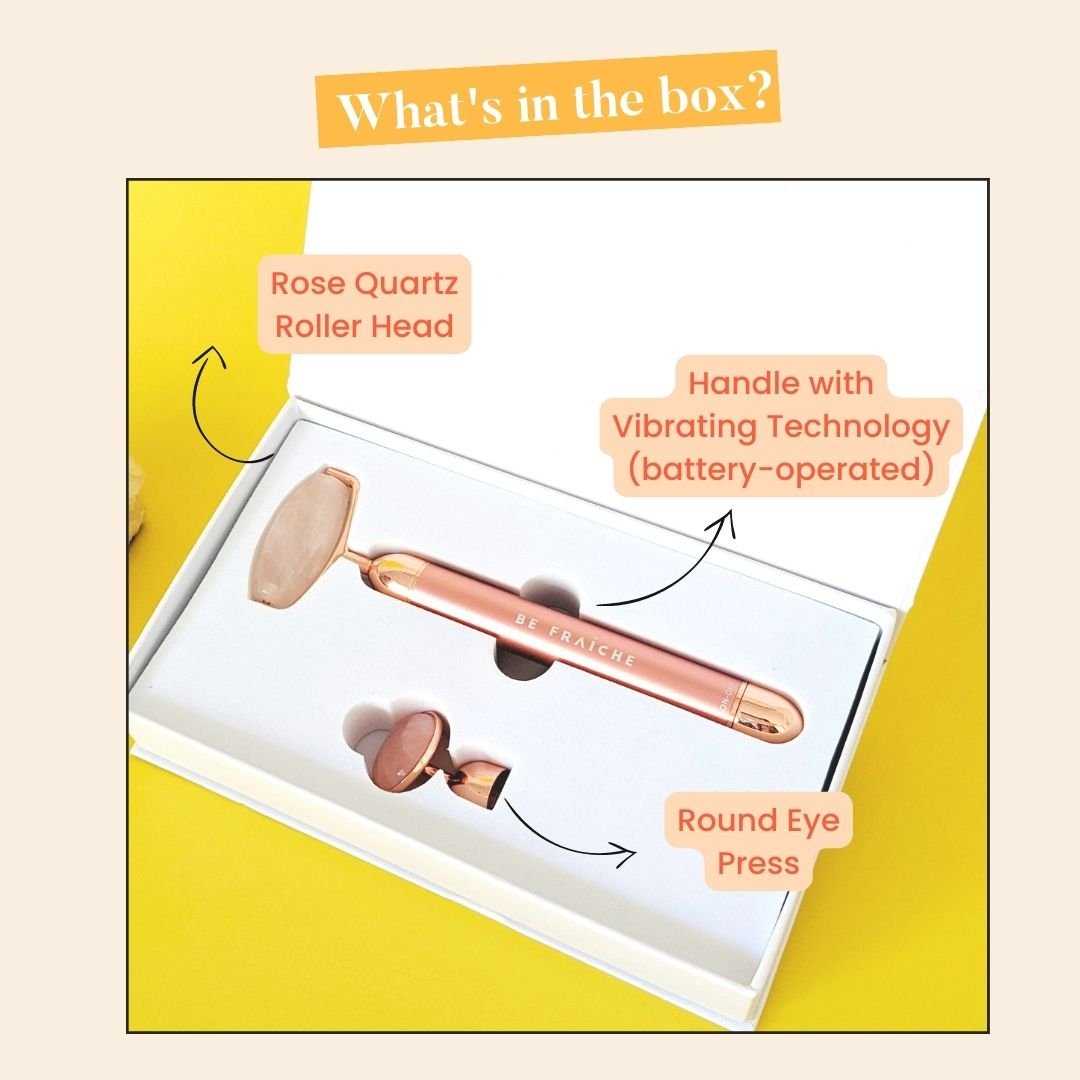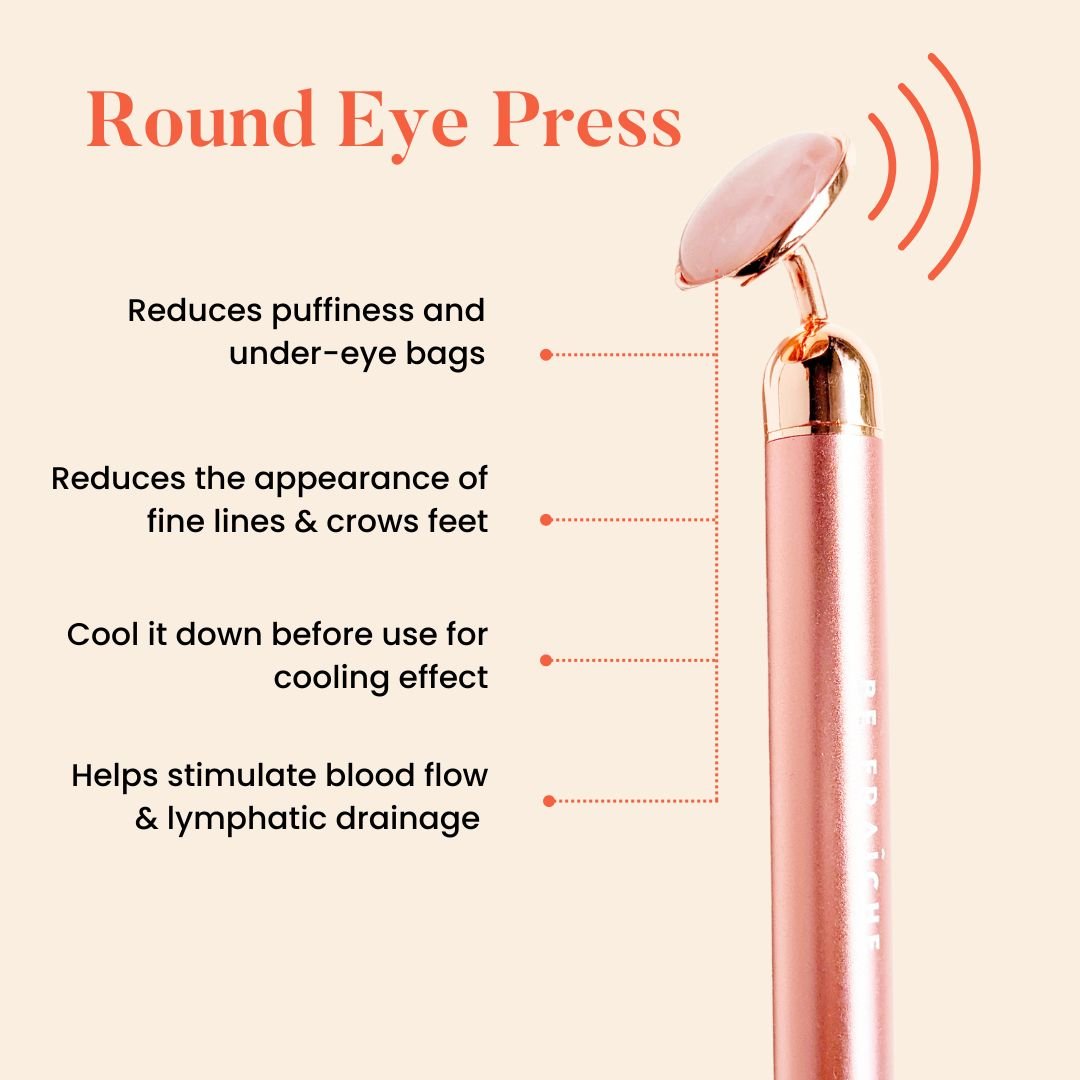 NEW! Uplift Vibrating Facial Roller Set
Looking for an
instant
face-lift? Feel like smoothing out your fine lines? Want your skin to feel as though you just had a facial – every single day? 
You need our Uplift Vibrating Roller Set! Its vibration technology helps to stimulate blood flow, reduce under eye bags or puffiness and helps your products to absorb better into your skin.
Crystal Rollers also stimulate blood flow and help with lymphatic drainage, and will leave your skin feeling absolutely radiant and bouncy after use.
What's included?
Vibrating handle (AA battery-operated, battery not included)
Rose Quartz Roller Head
Rose Quartz Round Eye Press
How does it fit in my routine?
Ready to maximise your skincare products? You can use it with your favourite serum or face oil while you're binge-watching Netflix or planning for the days ahead. Now that's what we call self care!
FIRMING
Boost your skin's elasticity and help to reduce the appearance of fine lines and wrinkles with its unique vibration technology. If you combine this with your favourite serum, you'll likely see even better results.

DE-PUFFING
Use the round eye press to help reduce under-eye bags and puffiness. If you place your round eye press head in the fridge for 20 minutes before use, you'll find it will roll away those puffs in no time!

TONING
The electric vibrations from our Uplift Vibrating Roller will gently massage your face, stimulating blood flow and lymphatic drainage and helping your skincare products really absorb. It's a genius way to help your skin feel toned, tight and fantastic!
It contains the stunning Rose Quartz stone, which promotes self-love. Its unique vibration technology feels amazing, and with 2 heads in 1 set, you'll be able to multi-task and look after several areas all at once. Let the roller do the work for you, boosting your skincare regime while you're busy doing other things – like online shopping!
Step 1: Apply your serum or other skincare products

Step 2: Switch on your Uplift Vibrating Roller, slowly roll her upwards and let the vibrations bring all the good vibes to your skin.

Step 3: Choose your desired head:
+ Roller Head: Use this to help your products absorb better into the skin. This soothing roller feels incredible, and helps to promote blood flow while reducing the appearance of fine lines & wrinkles.

+ Round Eye Press: Use this for de-puffing and smoothing the skin. It's great for use in the under eye area and on & around crows feet. If you use her on acupuncture points, she can boost and promote lymphatic drainage.

Caring tips:
+ Always turn her off after use.
+ Detach both heads before cleansing with soap or water. Let them dry completely before use.
+ Do not let your roller handle get in contact with moisture or water, keep her in a cool, dry place.