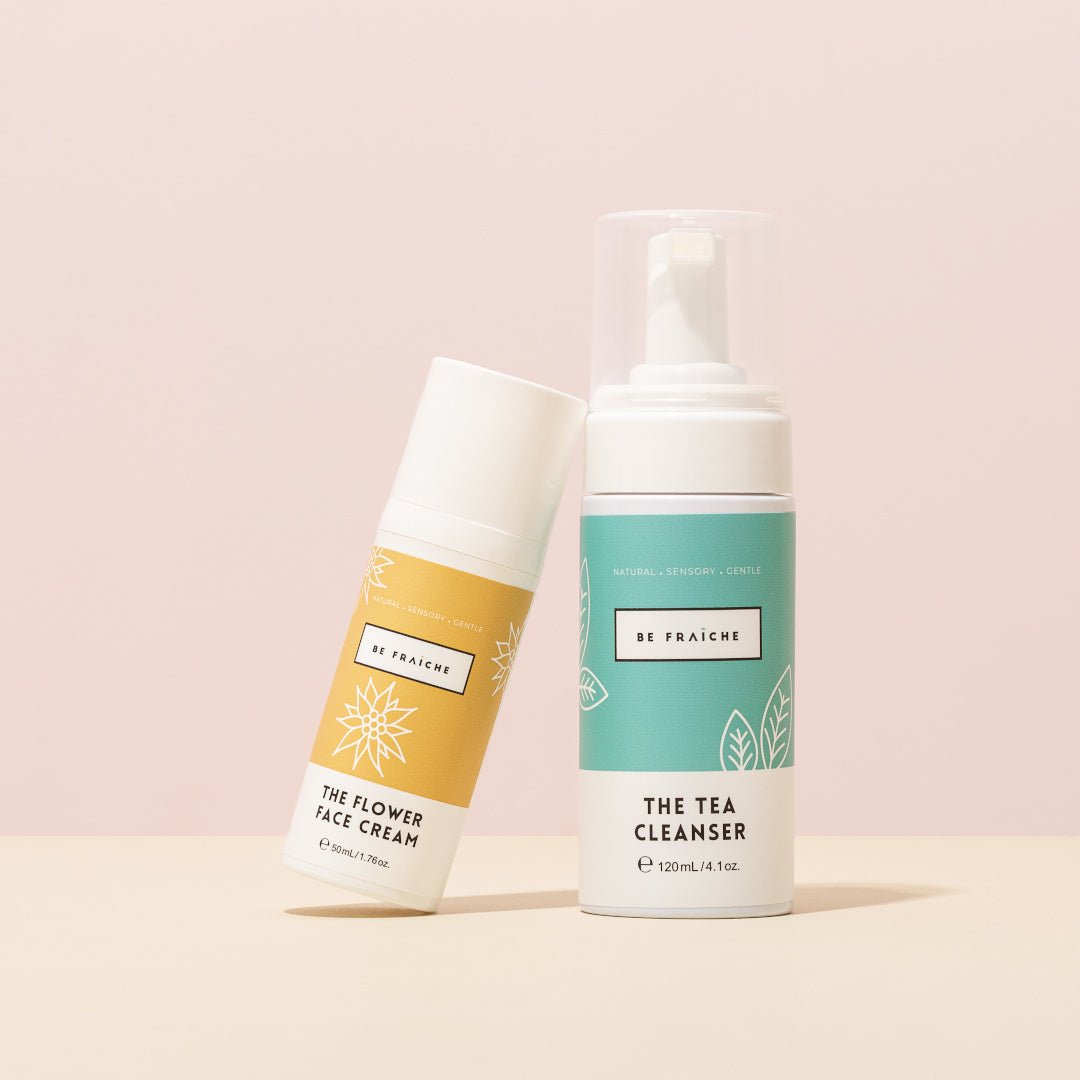 Basic Duo | A simple routine for everyone
We believe less is more. This simple skincare routine is probably all you need to keep your skin soft, clean and happy daily.

You only need 2 steps:
Step 1 - A gentle cleanse that effective removes dirt, makeup and memories of bad dates with Tea Cleanser.

Step 2 - Soothe, hydrate and nourish with Flower Face Cream.
This routine is perfect for:

Teens who want to start a new skincare routine
Reactive skin that needs a break from sensitising products, environmental factors and stress.
Anyone who wants to save time while being on top of self-care.