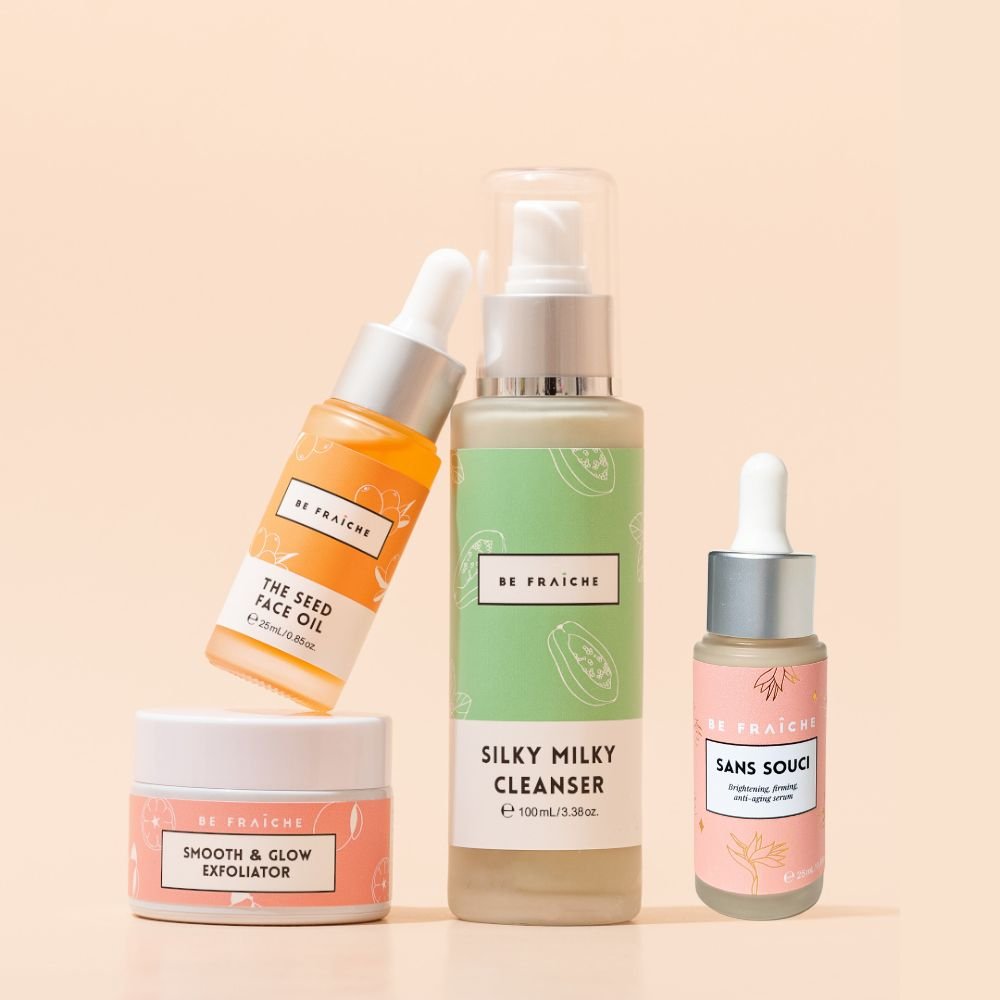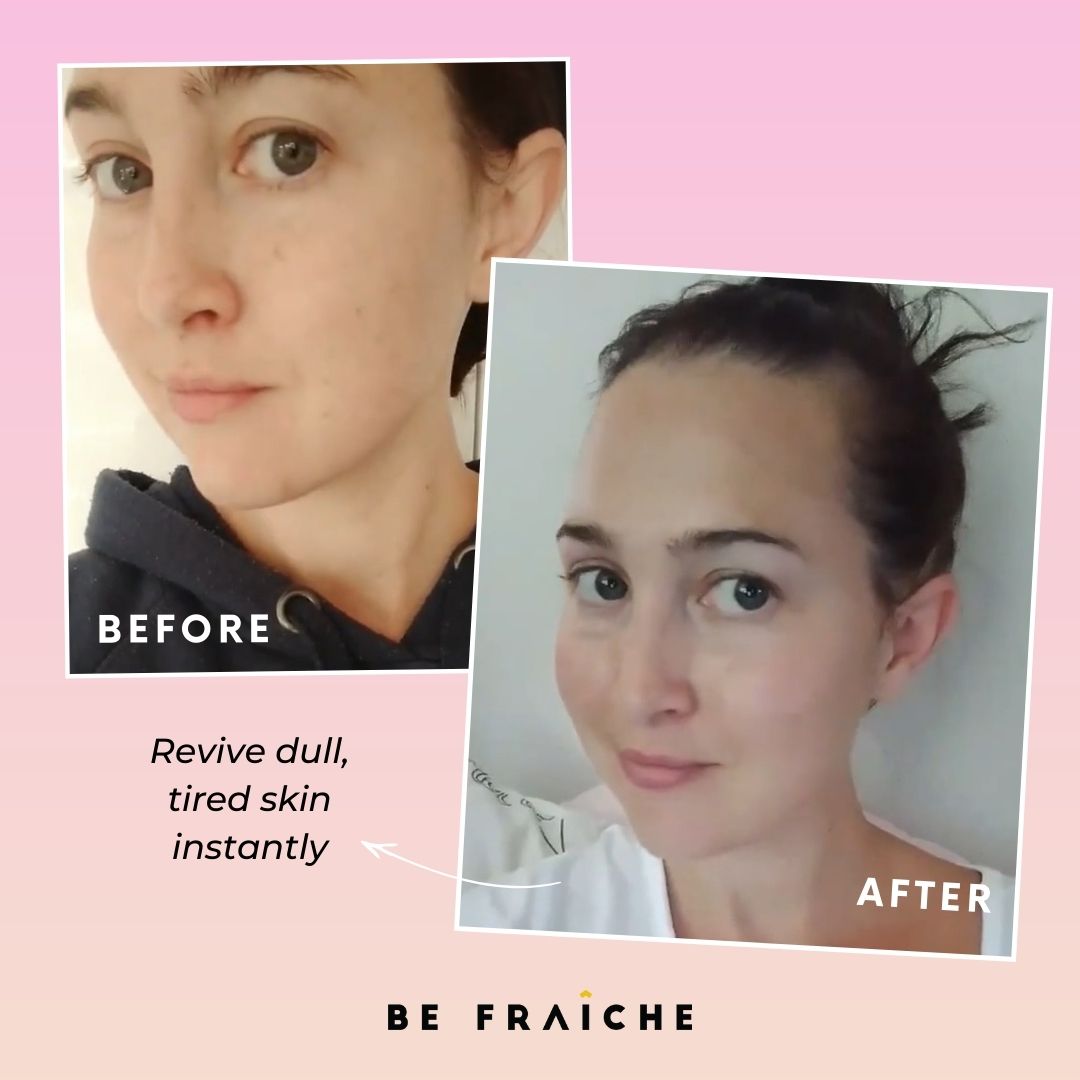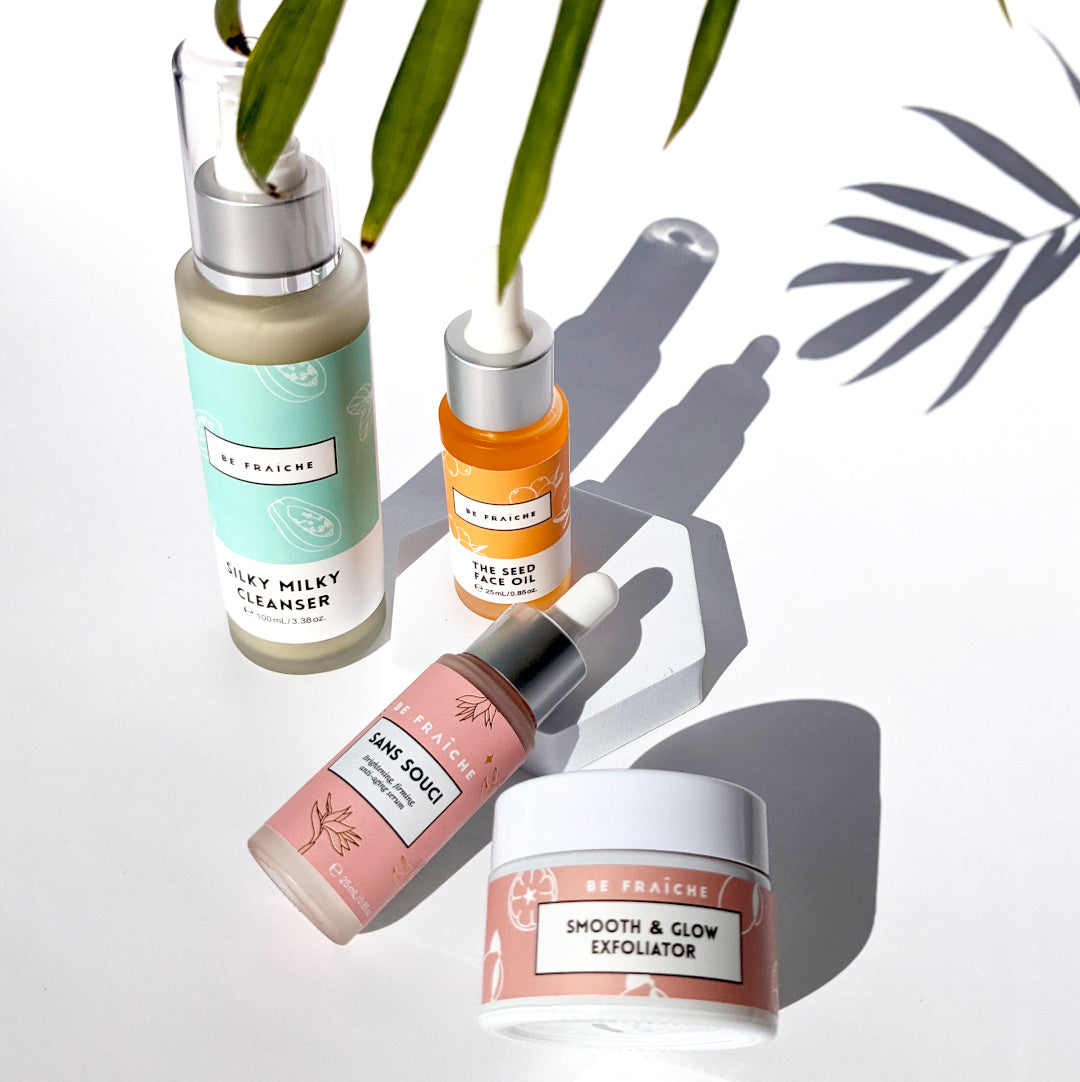 Glow Up Bundle | For anti-aging, brightening
Tired skin? Signs of fine lines and dark spots?

Needing a good anti-aging routine that genuinely works and doesn't break you out?
Calm it down and brighten it up with our new Glow-Up Bundle. Featuring our new & best kids on the block, this bundle is for Belles (or Beaux) needing good scrub, cleanse, nourishment and shine to bring the brightness, calmness and bounciness back to their skin. Think of it as a week-long wellness retreat and juice cleanse but far less time consuming - because who's got time for that!
What's included?